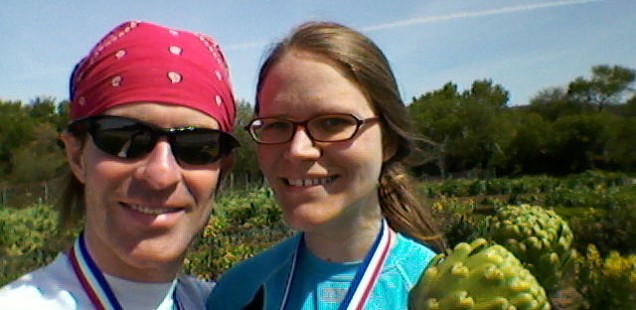 Artichoke Half Marathon
April 8th, 2012 was both Easter, my birthday, and my very first half marathon!  It was a good reason to go to the coast anyhow- to Pescadero CA (South of Halfmoon Bay/San Francisco, north of Santa Cruz).
We went down to Pescadero and tented it up at Costanoa KOA, which was pretty luxurious because I brought my twin sized pillow-top mattress cover as to not be sore before the race. That evening in my state of perpetual worrying, convinced I was not going to make it we visited town and ate the BEST artichoke & leek pasta you could ever imagine with fresh bread at Duarte's Tavern (evidently of 'Diners, Drive-ins and Dives' fame on the Food Network?) and watched the sunset over the Pacific.. and as I named it the last full day of the my life.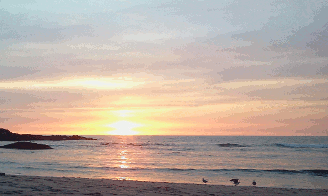 Needless to say, we survived – 2:06:14 latter the next morning.  Then I was able to curl up with some fresh artichoke bread on the beach. While the town is OBSESSED with it in April, they do know how to cook an artichoke.  Did I mention the artichokes we got as finishing prizes? We evidently can too make a delicious artichoke if we put our minds to it, using this artichoke pie recipe.
UPDATED: I included a map of the artichoke half marathon race route at the bottom, since I tried so hard to search for it before the race to mentally prepare, but am certain that prior this map none of the sort was ever online. Enjoy?
[breadcrumbs track="123333″]