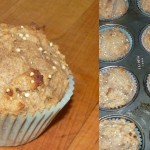 Millet Muffins: Sunshine in a muffin. I swear.
The mixture of honey and lemon hits a perfect spot between sweet and tart and the millet crunch tops off perfection. Plus- doesn't it almost look like they're polka-dotted? They are obviously happy muffins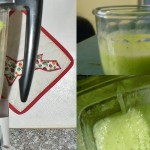 So there for a while, my CSA box was always full of cucumbers. And I love cucumbers- as a snack with peanut butter, chopped up into a salad, made into pickles…. but eventually I ran out of ideas. And the cucumbers kept stacking up in my fridge, mocking my lack of imagination. Thankfully, Heidi came to the rescue.