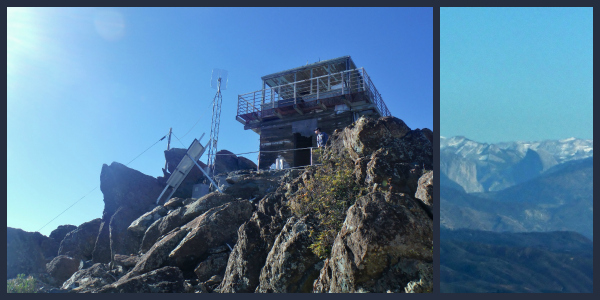 Brews & Hiking Boots: Williams Peak & Prospectors Brewery in Mariposa, CA
In the winter it can be more difficult to find a nice little day trip close to home. This year the minimal snow is making it hard to snow shoeing, plus cross country skiing is not a real option in any of the open Yosemite elevations.  Lame!
That is why this winter I have been employing a tactic of combining hikes with visits to nearby breweries. By combining brews with hiking always makes the trip more exciting, and makes it seem less ridiculous that you are traveling an hour or more to simply go on a couple mile hike that no one has heard of before. For example Curtis & I's trip to Williams Peak on Mariposa BLM land two weekends ago, it was pretty random but had some great views and we got to take a growler of hand crafted IPA home. Defintaly worth the trip down the stomach jarring Hwy 49.
Williams Peak, Mariposa
Trailhead: Take Hwy 49 South out of Coulterville (or North out of Mariposa) and you will eventialy reach the small town of Bear Valley, here turn West onto Bear Valley Rd. About a mile down the road turn right onto Hunters Valley Access Rd, a nice for BLM dirt road (no troubles taking the small car down it). about 3.5 miles down the road there is a gate on the left with a "Willams Peak" sign. Park and start your hike up the road. Map
Distance: 2.8 miles to the lookout and back. GPS map with elevation profile.
Williams peak is interesting for two reasons:
Sneaking around the dilapidated fire lookout.
Half dome & Yosemite Valley views from about 50 miles away.
Bonus Third Thing: Coastal Range Views on a clear day
Overall a fun little short Hike. More photos in the Gallery below.
 Prospectors Brewery, Mariposa
I first went here with our Michigan Tech collage buddies when we had to enter the park though Mariposa due to the 2013 Rim Fire. Now that Curtis and I know this little gem is in Mariposa we can't wait to find another reason to swing by and pick up a growler. I tried the Triple Hops this time – which was hoppy without punching you in the face with hops. You should give them a visit if you are in town.