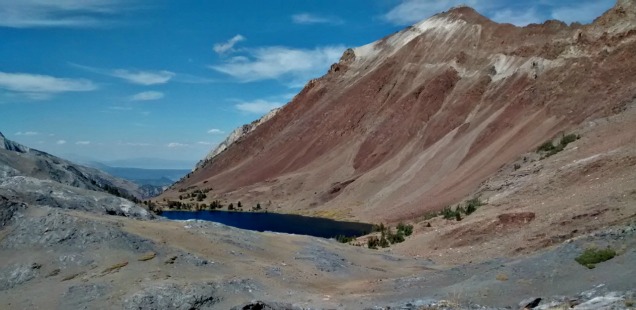 A Bright Dot Lake among Sierra Peaks, Backpacking Inyo Forest
Most of my pictures in the High Sierra focus around two opposites, a rocky peak or a watery blue lake (except, maybe, for the hundreds of photos of rock piles that may, if you look hard enough, have a pika in them). The side trip Curtis, Trails (& pup) and I took from our backpacking camp at Mildred Lake to Bright Dot Lake highlighted this even more.
Bright Dot is a lake snuggled into the side of the very dramatic Mount Baldwin. Hiking up here you pass out of the gentle meadow that feeds Mildred Lake, up to a rocky moonscape at the foot of Baldwin's impressive summit. Sharp geometric hunks of white quartz litter the trail as you hug the rock face to reach the sandy saddle where Bright Dot Lake sits, like it is a normal spot for lake to appear.
This Wanderlust Wednesday post is about our September hike to Bright Dot Lake. Right now the lake and surrounding sierra are, of course, under a blanket of snow. It seems appropriate that this secluded lake goes for months at a time without a single human gazing on it.
Hiking to Bright Dot Lake, John Muir Wilderness & Inyo National Forest
Trailhead: To see about hiking into Mildred Lake from Convict Lake see my posts about our Genevieve Lake Backpacking Trip and the Convict Creek Trail
Distance: Approximately 6 miles round trip from shore of Lake Mildred to the shore of Bright Dot. 1400 ft accent.If you hiked here from Convict Lake you already know the gameplan.  Topo Map of Hike
The path up to Bright Dot has been blazed most often by people seeking to summit Mount Baldwin. I used a combo of directions from Calipidder and Bob Burd to navigate from Mildred to the mount Baldwin saddle where we split off for Bright Dot instead of the Summit. These guys make it sound easy, but this is not a hike for those who haven't traveled much off trail or dislike heights.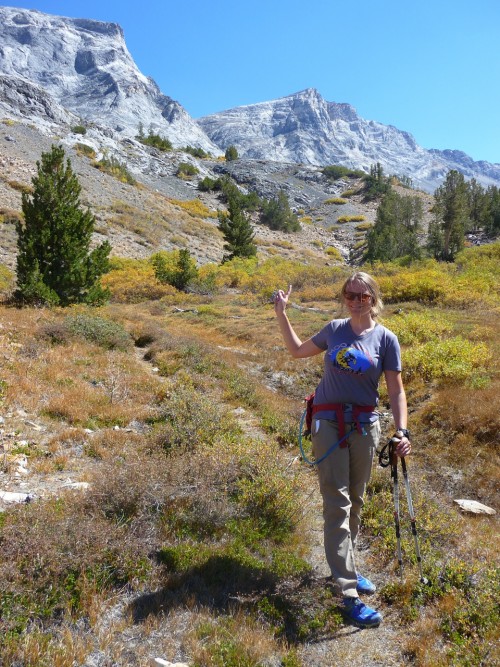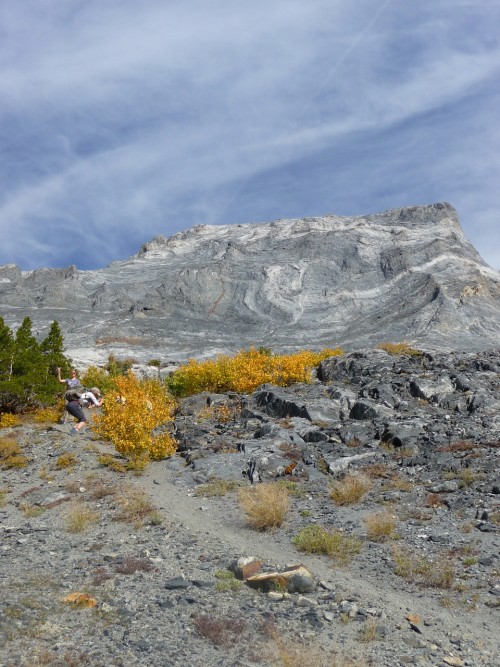 Essentially: hike up the flat meadow from Mildred Lake for a little less than a mile, where the use path disappears into a steep slope. The path picks up again from here, switchbacking up to a rocky plateau at the base of Mount Baldwin. Head left to meet narrow path on the face of the rock that will lead to an amazing section of quartz and other rocks. One last clamber up "trail" (getting really faint here) will lead to the saddle where turning left will lead to Bright Dot Lake. Bring a map, take your time, enjoy the views.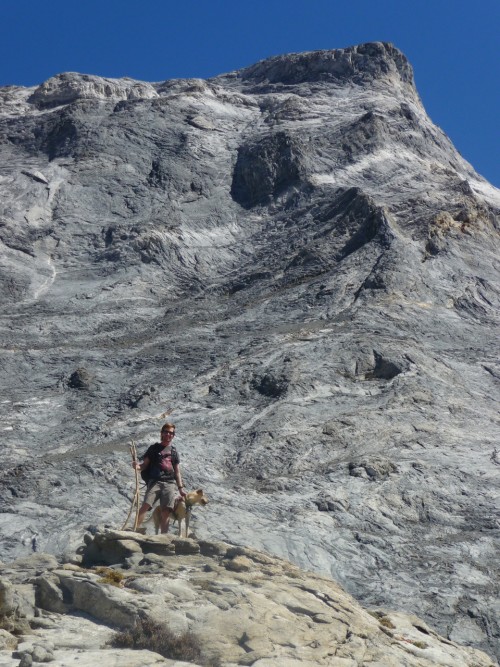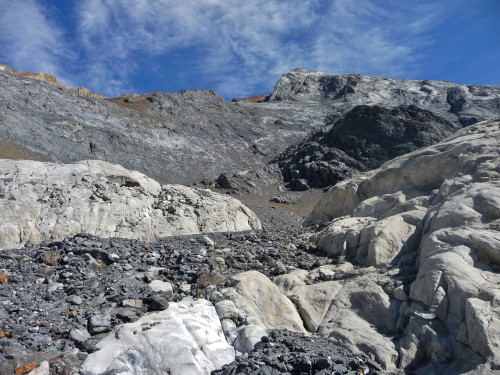 Then the real choice is – do we swim here, or head back down to the warmer Mildred Lake?