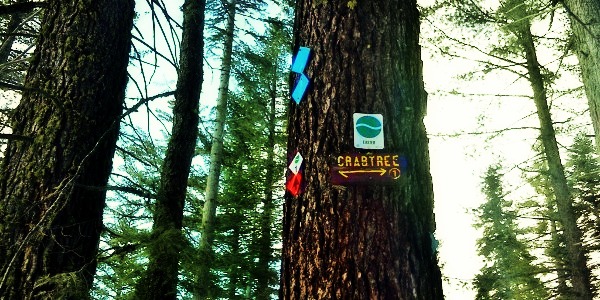 Cross Country Skiing Dodge Ridge – on the Crabtree Trail
You know how you know you are on a real adventure? You travel one whole pass up the mountain! That is right, we traveled all the way over to Hwy 108 / Sonora pass to cross country ski Dodge Ridge. First skiing trip of the year, meets first winter trek outside of Hwy 120, meets first first trip to Dodge Ridge.
Just kidding (about the whole "Real adventure", and "One pass over" thing)!  It is only a short drive up the next pass over – plus Curtis & I were already down in Sonora on some errands. But obviously, and I think this is true of myself particularly in the winter, it just seems hard to have to wake-up just a little bit earlier and drive just a small bit further to go stand out in the cold, when you could just stay in your warm bed! I just have to remind myself that it isn't that much longer of a drive to go up one more mountain pass to really see something new – and get to some better / free Stanislaus National Forest cross-country skiing trails. Plus, there is always the possibility of a trip to Mia's Pizza (which will happen next time) to eat some of their delicious polenta appetizer.  Oh and then hot cocoa – I love hot cocoa after a good ski!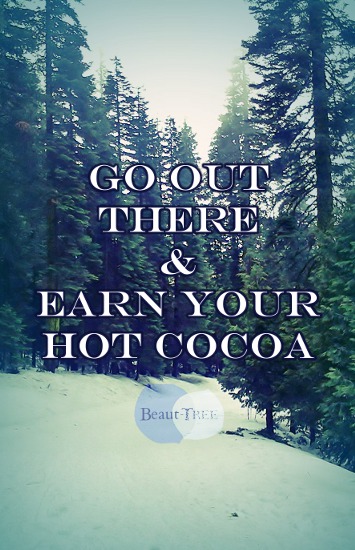 Cross Country Skiing Dodge Ridge, Crabtree Trail
Trailhead: Crabtree Trailhead, Take Hwy 108 to Dodge Ridge Rd then follow up until just before you reach the downhill ski resort, there will be a sign on right pointing you to Crabtree.
Distance: ~ 5 miles, the brochure says 4 miles but my gps said 5.5 miles… ?
It was a beautiful day for our first cross country ski outing of the year – not too cold, a nice mix of sun and clouds above the fog line, and a slight pack on the un-groomed trails (since we haven't had any new snow lately). Seeing as this was the first trip of the year, and really because I am not that fantastic of a skier, we started off on the easy (Green Circle!) Crabtree Trail into the woods.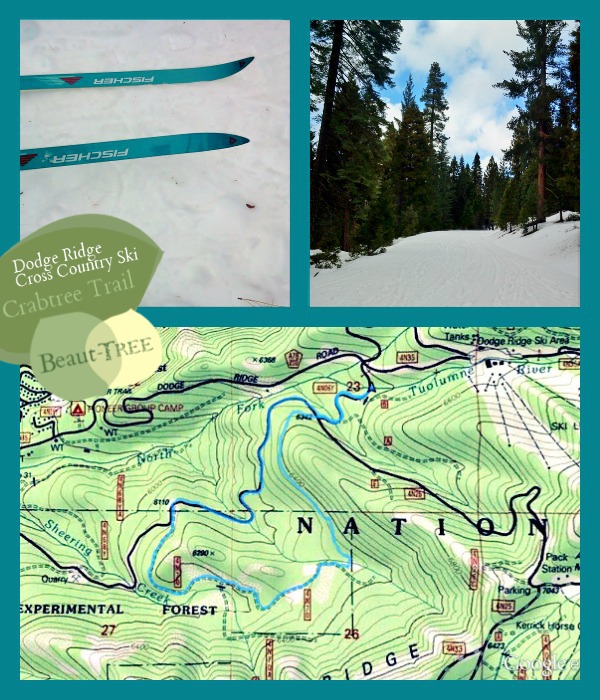 The trails were well marked with blue diamonds on the trees as you wound through the woods, and paired with the Pinecrest/Dodge Ridge cross country trail map we had printed off it was a pretty leisurely ski around the woods. If I would have packed a picnic there is one nice little meadow approximately at the halfway point in the loop which looked like a wonderful spot.
In terms of my skiing success, I only had one really epic fall that I am going to blame on an ice clod in the woods. And I might have cheated a bit in taking off my skis to cross the skinny stream bridge on the trail… once I imagined falling into the ice cold stream with more than halfway left to go I could not chance it!
I loved this trail and hope to go back again soon, and maybe up my bravery/balance and try one of the more "Intermediate" Trails! Some more photos below tell the journey of our trail through the woods, past the meadow, and up a long hill. ZASFUFNV9KQ4