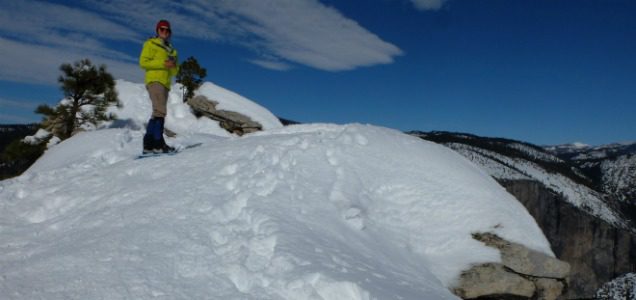 Dewey Point, Yosemite: Get Stuck Winter Camping Here
Contemplating a wintertime Yosemite visit? Mark my words: Someone is bound to get stuck in the snow.
For example, while driving into and out of Badger Pass there is always more then one vehicle slammed into a snow bank. I could feel our car shift and try to fishtail as we approached the many shadowed portions along the road. With luck and an abundance of caution we made it safely – if excruciatingly slowly – up to Badger Pass.
Another example? Postholing. After having setup and settled into camp I was simply attempting to finally make dinner. There I was, trying to descend into my nice little snow kitchen, when for whatever reason I veered left towards a tree stump, and bam – my whole dumb left leg sunk in. So hangry. So stuck.
The real moral of the story is that when you get stuck in the snow, you get dislodged and right back on top of it. In my case it was to knock the snow out of my boot and carry on to prepare a delicious mac and cheese dinner, watching as the winter stars lit overhead in a shimmering dome.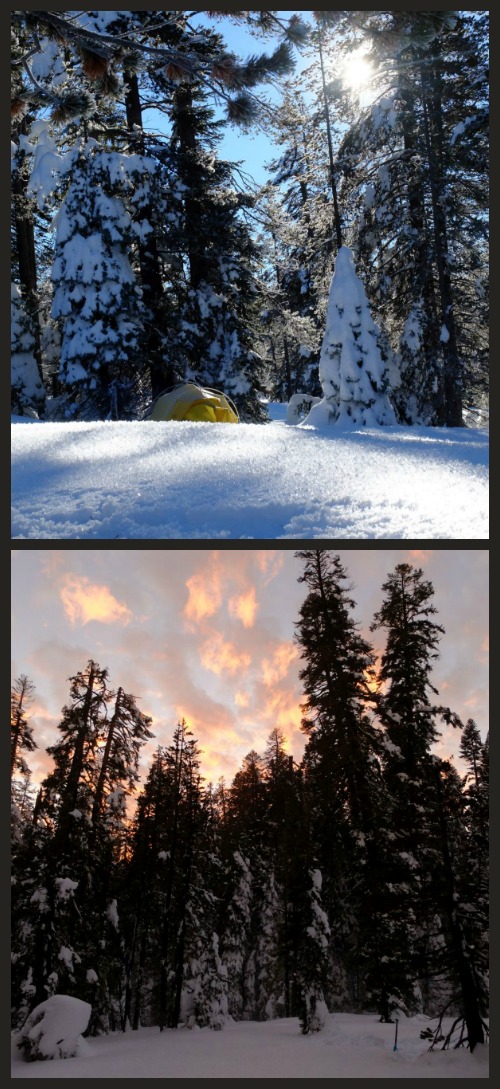 Getting stuck is sometimes just a part of winter. I will gladly get stuck in snow again if it means watching shooting stars streak from Orions bow across the dark Yosemite winter sky.
Dewey Point Snowshoe and Backpacking Overnight Camp
Trailhead: Take Glacier Point Road to Badger Pass "The Yosemite Ski and Snowboard Area." If the ski area isn't open, then it likely the road isn't open (or it's summer), which probably means you should find a plan b. After obtaining permits from the Badger Pass Ranger Station/ski patrol (the A-frame to the next to the main ski area) you can park in the permit only area and proceed to hike. Map
Distance: This is one of those trails where the map said one distance, 7.5 miles, and my watch marked a totally different distance , 9.5 miles. The truth is usually somewhere in the middle. Whatever you do, just don't trust the signs on the #14 trail, I promise they are unnecessarily optimistic. Find the trail info on this brochure.
Curtis and I started out from Badger Pass with a bright and early start time of 3PM. We made it our goal for day one to travel at least the 1.5 miles radially away from Badger Pass that is required to set up camp. A mile and a half away equates to somewhere near the meadow on the #18 trail. Most prime camping locations in the meadow are obnoxiously out in the open, so instead decided to quickly snowshoe up the ridge and set up camp in a nice little clearing just off the trail.
The next morning on the way out to Dewey point we passed some almost ridge view locations where most of the other backpackers had camped the previous night – just past the intersection of trail #14 and trail #18. Dewey Point is a popular overnight trip (for winter), but there was a decent amount of space to spread out. If backpacked out here again I would attempt a start time earlier than 3pm, in order to try and make it out to these camping spots. Camping further out would leave more time to explore the ridge and vistas around Dewey Point in the morning.
Speaking of Dewey Point: It's Pretty Awesome.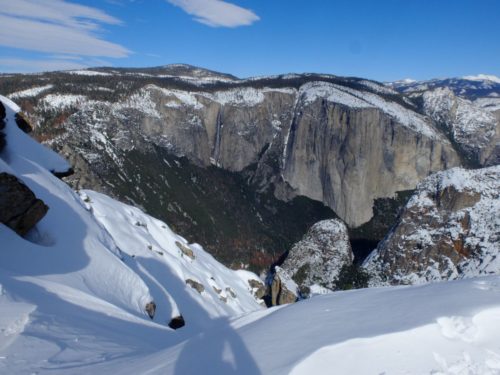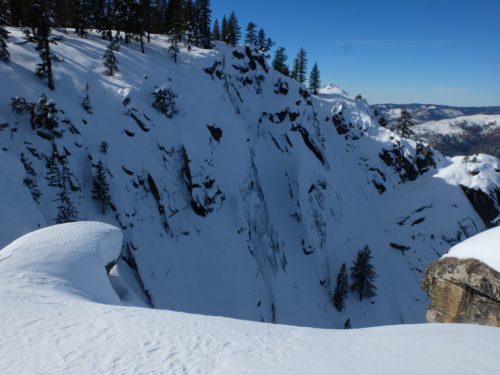 Trail #18, the ridge trail, isn't too bad either.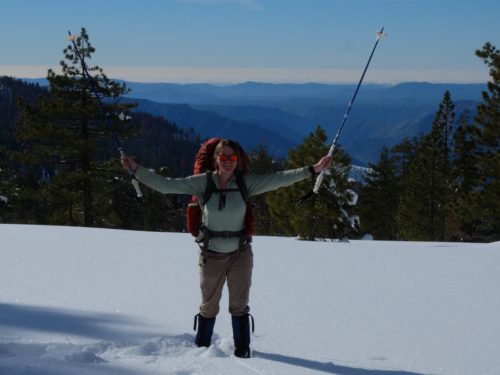 Whether you make a backpack out of it, or just actually get up there at a reasonable time of day to get in a day trip – I highly recommend getting stuck out here for a little while.