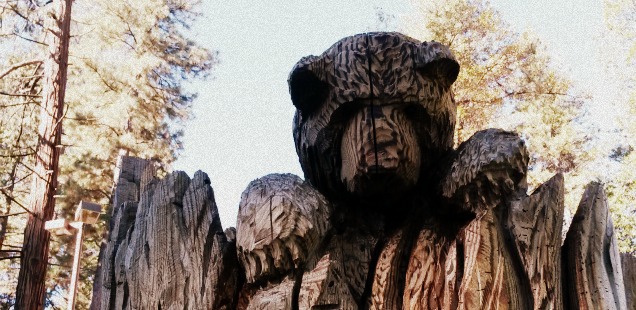 Foresthill Park: Best Use of Chainsaw Art in a Public Park
Last weekend I visited Foresthill, CA – a small little town near the American River. It is a small little remnant of a Gold Rush town with a hidden treasure: The Foresthill Memorial Park. Or more specifically, the chainsaw bear art located within the Foresthill Memorial Park. It appears that instead of cutting down trees the park instead has someone carve the trunks into whimsical bears (and one eagle).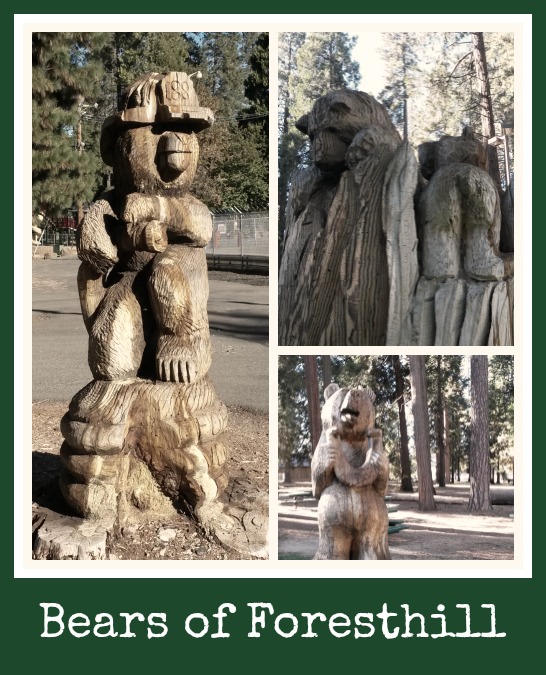 Have you heard about the issues the forest service has been having in Tahoe with bear #selfies? It is exactly as dumb as it sounds like. But should you want a bear selfie – without putting yourself danger, harm to the wildlife, or causing the closure of a nice forest service area- consider these bears selfie friendly. And if you aren't into selfies I am pretty certain they are picnic basket friendly too!
Directions: Find Foresthill Park and the bears by turning North onto Soap Road from Foresthill Road and parking by the Memorial Hall. Map.