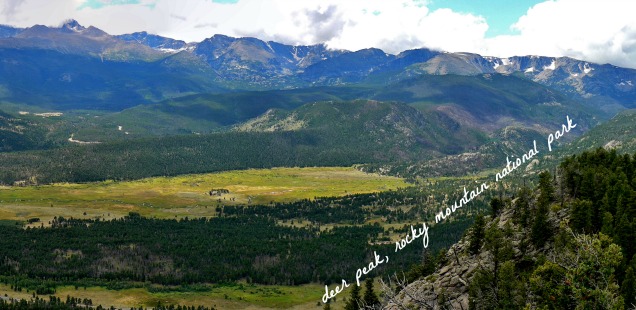 Hiking Deer Mountain RMNP: My 1st Colorado Peak in the Bag
A group of my friends from Michigan Tech – Kris, Kate, Dan, Jacquie, Curtis, & me – have an annual summer trip tradition. This August we explored Rocky Mountain National Park (RMNP), a place apparently known for it's afternoon thunderstorms that time of year! Despite the weather we managed to fit in 4 awesome day hikes over the 4 days we were in the park and still have good time hiding out from the rain in our tents at Moraine Park Campground. This is Beaut-tree's Rocky Mountain National Park day hike mini-guide.
The weather wasn't looking too hot when we woke up for our second morning in Rocky Mountain National Park. Actually it was looking pretty cool, wet, and rainy.  We resolved to check out the nearby Moraine Park "Discovery" Center (SPOILER: it's a visitor's center), drive around, and see what would happen. You know, have relatively low expectations for the day. Should the sun decide to shine on our group we would hike the nearest trail. If the weather was crap we could always check out Estes Park.
Apparently the gods overseeing Rocky Mountain National Park were pleased with our new found knowledge of geomorphology/ecosystems/history that we learned in the visitors center that morning – because the sky opened up and smiled on us. We hightailed it to the nearest trailhead, which happened to be Deer Mountain. It was fate that I would get to bag a peak on this trip.
Hiking Deer Mountain, Rocky Mountain National Park
Trailhead: We turned North (right) our of the visitors center onto Bear Lake Road, turning left onto Hwy 36. The Deer Mountain trailhead has pull out parking, right before Hwy 36 turns into Hwy 34. Map
Distance: 6-ish miles. This was our longest hike on our trip, but the 1210 ft elevation gain was sufficiently gradual that we never lost the faith that we were going to make it (I think we were adjusting to the elevation thankfully!). Summit height of 10013 ft.
Before heading into the park Kate had created an awesome list of quality potential hikes, all based on things we thought we wanted to do on our trip. Deer Mountain was not on that list, but because of our location and the weather we decided to try it. We could always turn back?
Turns out Deer Mountain is an awesome choice for newbies to RMNP – not too difficult and it offers amazing views of the beautiful Moraine Park and surroundings mountains. Also, in our case vista of the surrounding thunderstorms we were so happily avoiding. This really was a better choice in this weather then anything out of the Bear Lake area.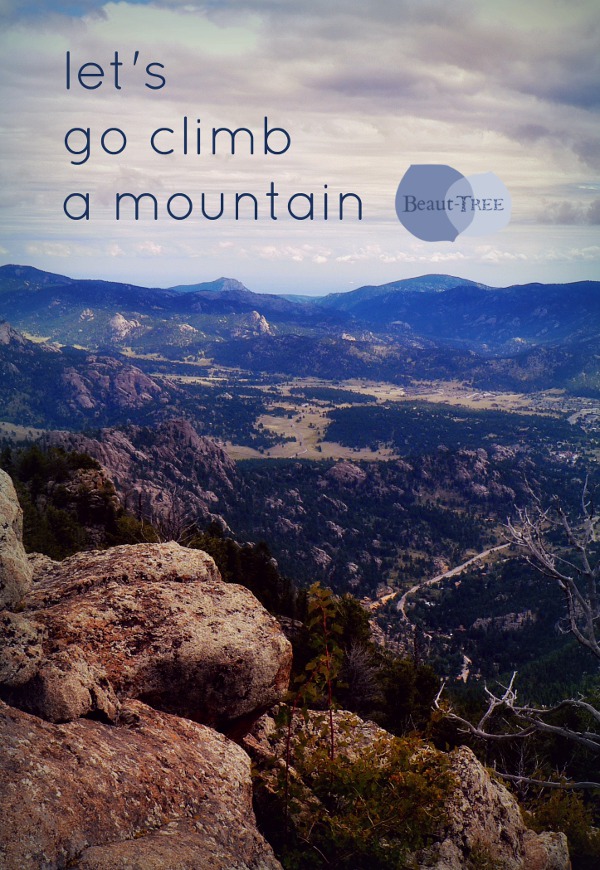 The moral of the story? Don't overlook this smaller peak. I think we had our sights set high, Flattop Mnt high, but knowing when to cut your losses and choose a different trail always pays off. Plus, thanks to fate I was still able to bag my first Colorado peak. Really any adventure with our friends would have been a good time, this one just had a great view as a bonus.
More Photos in the gallery below.