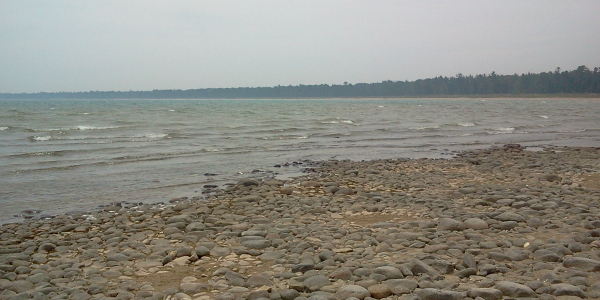 Hiking Negwegon State Park, Michigan
For the last week, and for the next one ahead I have been visiting my family back in Michigan. While here I have been spending the majority of my time in the small town I grew up in: Willis, Michigan. Willis, I pleased to find out now has the cutest little yoga room (well second cutest, to Groveland's Little Room), and I have been enjoying running all the flat country road around my parents home preparing for my half marathon.
Starting tomorrow though, my mother, aunt, and I will be traveling to one of my favorite places – Oscoda Michigan. We are going "Up North" (a common Michigander term that Curtis has yet to come to terms with) to visit my Granny and her husband, Bob. Although most of our time will be spent visiting, I know I will make it an excuse to take a morning run past along Lake Huron once or twice while I am up there.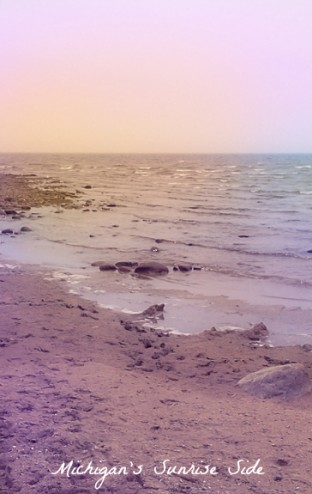 I love Lake Huron, it's swimable water provide the perfect counterpoint to my other favorite Great Lake, the frigid but beautifl Superior. And while there are many small parks, perfect for swimming and afternoon picnics on Lake Huron, I wanted to make this post about Negwegon state park because it is one of the few  that provide a good long stretch of hiking trail. The state park could even be considered a backpacking destination, providing a handful of reservable camping sites located along lake that you either need to hike or kayak into. Last June when I was visiting my parents, I finally go to visit this state park that it one of the more difficult to find / drive to.
Algonquin Trail Negwegon State Park, Michigan
Trailhead: From Harrisville, Michigan head North on Hwy 23 for about 12 miles then turn right (East) onto Black River Road, follow Black River Rd for ~1.5 miles and then you will find the small dirt road on the left called "Sand Hill Trail." Sand hill trail is aptly named because it is both very sandy and more of a trail than a road (might require 4WD in some conditions). After traveling ~2.5 miles down this trail you will reach the comparatively well maintained gravel entrance to Newagon State Park. The Algonquin Trail is located at the far end of the parking lot.
Distance: There is a total of 12 miles of trail in the Park, the Algonquin trail, which encompasses the shortest loop is ~3.5 miles. Michigan.go provides a useful PDF map and additional information.
One of my mom's guide books advertises this as Michigan's "Secret" state park, and it is certainly is not as popular as the nearby Harrisville and Tawas State Parks. I am going to assume the lack in visitors is entirely because of the road conditions are a bit intimidating. When visiting last year (early June 2012) with my parents we drove our huge Ford van into the state park, which my dad calls "The Bus" because it is that big. Luckily I was not driving because I would have not been super confident driving down the sandy two lane road to the state park, but we did make it!
After arriving to the park we took the short path that puts you straight onto the beach – a pretty stretch of coastline not mottled by vacation homes that dot most of Lake Huron. Dogs are allowed here, and Morgan enjoyed playing near the water before we set out to hike the Algonquin Trail.
The Algonquin Trail is a level forested trail, taking you through both low lands and wetlands (via boardwalks), and past an occasion view of the lake. Thanks to the low wet areas this trail is a destination for both mosquitoes and some poison ivy – come prepared and alert! We ended up walking about one mile down the trail to the first campsite of the 4 in the state park before turning around. I am not certain you can really consider a one mile hike in campsite backpacking, but considering I have not seen too many other backpacking opportunities in the Lower Peninsula I shall call this a mini-backpacking opportunity (especially if you choose to continue onto one of the further away campsites). I think this would be great way to introduce new backpackers to the idea of carrying your home with you, and be wonderful for younger campers.
See more photos from my visit to Negwegon SP below: