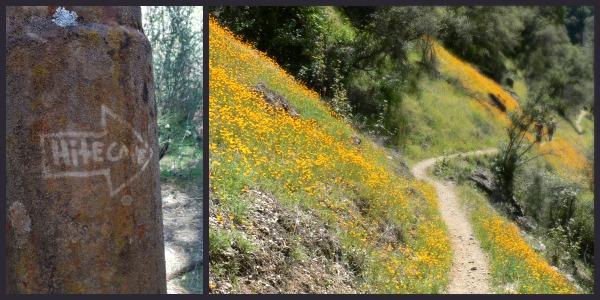 Hite Cove: California Wildflowers with a Side of Ruins
Guess what season it is?
…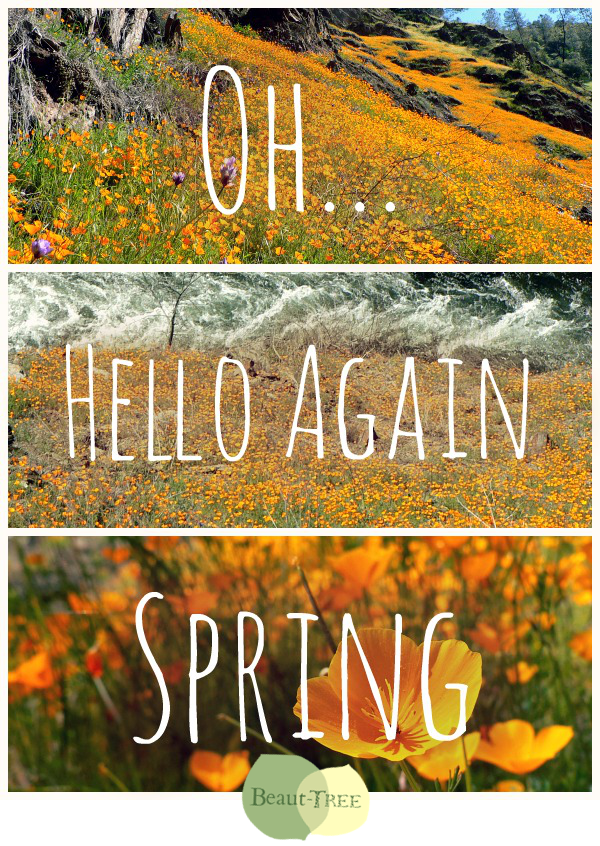 California Poppy Season!
Last weekend's arrival of California's poppies swept aside any previous hiking plans (Sorry Little Nellie Falls, check you latter) and instead filled my head with visions of hiking in sandals through fields tinged with orange. And not just any trail would do – this year I was going to get to Hite Cove, damn it!
Hite Cove
Distance: 9-ish mile out and back to the Hite Cove Ruins (4.5 there and 4.5 back). Alternatively the first 2 miles of trail, which will lead you to a ice picnicking spot near the river, have the best wildflower displays.
Trail head: Park on the shoulder of Hwy 140 , about 11 miles outside of the Arch Rock Entrance to Yosemite. Map 

The hite cove trail is a popular destination for photographers and nature lovers alike because it weaves directly through the middle of poppy fields, their delicate pedals like thousands of tiny butterfly wings at your fingertips and as far as the eye can see.
Since it is a popular hike, so prepare for people, cameras, and dogs on the fairly narrow trail. But, like the waterfalls in the valley the people are to be expected and unavoidable given the accessibility and beauty of the trail.
The first two miles of the trail boast the best poppy viewing, but for the fool hardy hiker (ie: Me, Curtis, and our friend Pete) who completes the whole 9 miles the next few miles provide views of the South Fork of the Merced & end in an abandoned mining camp. Maybe it is just from living in the U.P. for a while (photographing abandoned mining sites is a real pastime there), but I think photographers only visiting the poppies are missing out on some good "Ruin Porn" opportunities.
As final note, for anyone look to have a spooky time hanging out in some abandoned mining site you can apparently get a backpacking permit from the Sierra Forest and spend the evening in one of a few campsites down near Hite Cove. There is even one fire ring in the middle of the action, although I doubt staying there would be very legit. It would probably get pretty spooky though! Doubly so if sleeping under that mysterious hanging roof. #ghosts
More photos of flowers and ruins below. Also, if you are planning on visiting Hite's cove check out my mini California Wildflower Guide to learn more about what you might find.