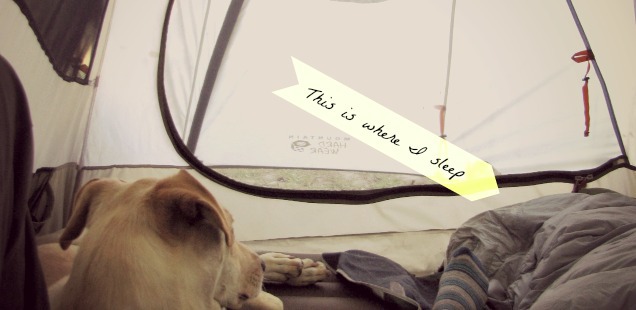 I ♥ Sleeping: Kelty TraiLogic Sleeping Bag Love
I love sleeping. In fact last night I was napping on the sofa, woke up and thought "I should do my daily NaBloPoMo blog since I now have enough energy!"  I then weighed my options, decided what I could blog about, and chose to just go to bed. It doesn't make sense to deny an urge to sleep to write a blog post about a sleeping bag. So yeah, this is a backdated post. Sorry – not sorry, NaBloPoMo.
I got my sleeping bag last spring in anticipation of thru-hiking the TRT and because my parents had sent me an nice REI gift card for my birthday. I have wanted a down sleeping bag ever since Curtis had gotten his "puffy cloud" as we call it because it is the lightest fluffiest sleeping bag I have ever seen. Also on our Isle Royale backpacking trip everyone had a down bag except me, which was lame… So yeah, I was jealous!
I ended up with the Kelty Trail Logic Sleeping Bag (Women's 20 Degree)
. And I am in love with it.
Here is why I chose it:
I needed it to be from REI since I had that gift card
I wanted a women's specific sleeping bag since I researched that stuff and decided – yes I am cold and have lady hips.
DOWN!
I wanted it to be the lightest (weighted) bag possible without breaking the bank
Once I saw that yellowish green paired with grey I was sold. I dont know, it looked like it was glowing with warmth inside.
My bag weighs 1lb 15ozs, has an almost full length zipper so you can zip/unzip to adjust to hot/cold temperatures, It came with a cute light compression sack (although I might need to get a waterproof one someday),  there is a pocket at the foot, the foot and head of the sleeping bag are extra water-resistant, there is this extra mummy neck cover flap that is super cozy, and I love sleeping in it.
Actually I probably just love sleeping.
Thanks to Trails for the image at the top, it is from our TRT trip, and apparently I have never taken an other photo with my sleeping bag in it. Too busy sleeping maybe? If you want to see more of that cute dog go check out her blog.