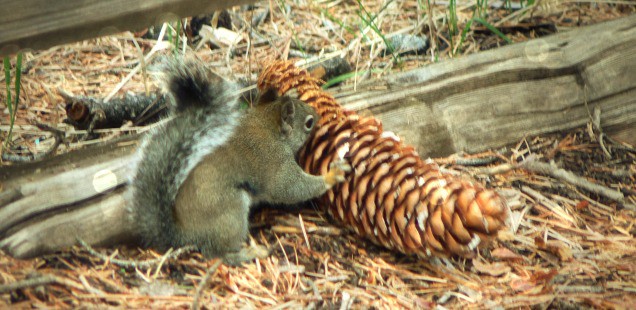 Like a Squirrel Annihilating a Giant Pine Cone – Get all up in this New Year!
I found this squirrel image set and video today and decided there was definitely a New Years lesson to be had. I mean, look at that enthusiasm! If we all attack 2015 with this level of ferociousness then 2o15 better watch out!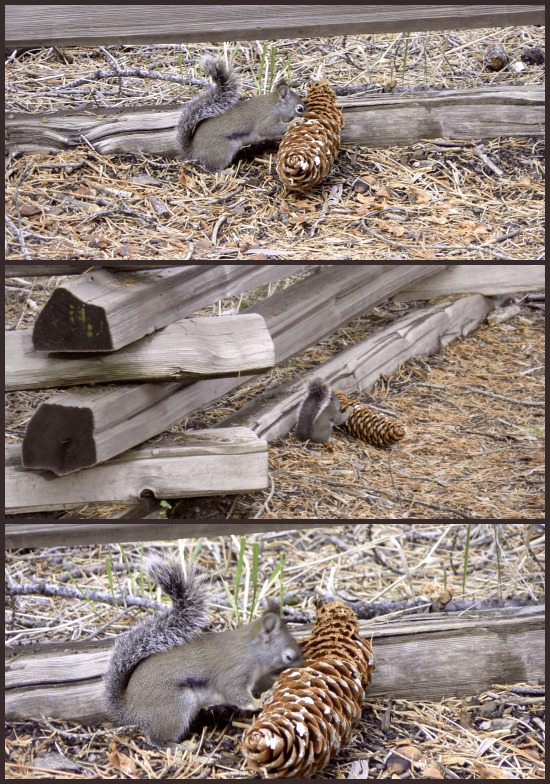 Alas, I looked back on my 2014 "Non-Resolutions" and I honestly didn't complete a single one of them – BUT only because some other sweet opportunity present itself. Backpack Sequoia National Park?.. Well I had a trip planned, but instead ended up having an amazing last minute visit with friends in RMNP. Run a 26 miles? That is cool, but what is even cooler is thru-hiking the 165+ miles on the Tahoe Rim Trail! Plus I did finish reading Dharma Bums… and bagging Mt. Dana instead.
The thing is, is that little squirrel probably didn't wake up thinking: "This is it, today is the day to take down a whole Sugar Pine cone in one sitting." He just happened on that cone and embraced the opportunity. Resolutions and plans be damned, I hope to find my Sugar Pine Cone this year… although I am still hoping it might include backpacking in Sequoia/Kings Canyon.