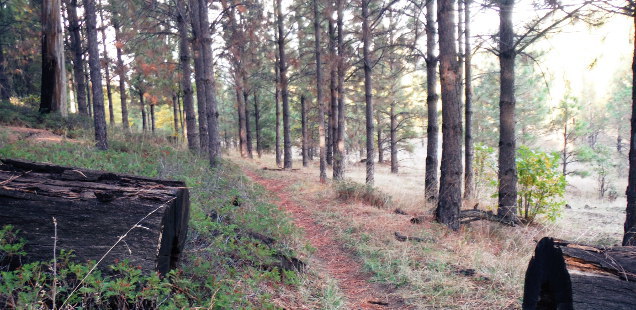 Little Golden Trail, Groveland CA: Little, but is it Golden?
Earlier this month Curtis and I abandoned ship on an expedition to Hobron Hill (the hill next to Smith Peak with a different radio tower on it. The obvious road up is blocked by a gate on a tiny private parcel of land before the road becomes forest service. I just wanted to go because of the crazy website!) – Anyhow we decided not to completely give up on at least getting a walk in, instead doing a loop around the Little Golden Trail – which is the cute little trail next to the Groveland Ranger District Forest Service office.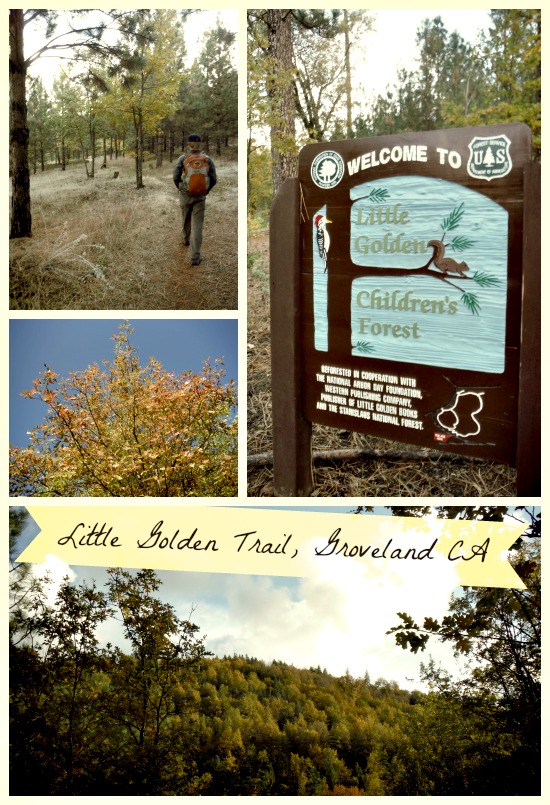 Little Golden Trail, Stanislaus National Forest
Distance: 2-ish miles? We did a little off trail exploring to find a highpoint for a vista. Map
Trailhead: We started from the Pines Campground entrance, but you could also park at the Forest Service office and start near the official trail sign. Map
Walking around the trail I was joking with Curtis that we should camp out on the Little Golden Trail and call it a thru-hike. It seemed hilarious to us, but in reality we think maybe it wouldn't be illegal to camp here? Hard to say, but I'm sure you don't need a wilderness permit!
The Little Golden Trial was established in conjunction with money from the "Little Golden Books" company- You know the The Poky Little Puppy people? The main sign at the trailhead also calls this a "Children's Forest," which is cute since it is a nice little stretch of woods. I don't know how well used it is by kids, but Curtis at ran loops around this trail all the time to prep for a half marathon we did. There is also a interpretive trail component to the whole thing, you can get brochures for in the Forest Service office when it is open.
The Little Golden Trail might not be the most exciting hike in the Groveland area, but it is a nicely maintained trail and very accessible. I think if you are in Groveland and need a quick outing (especially with kids), if you are at the Pines Campground and want little hike, or if you just need a break on the drive up to Yosemite this would be a good stop. Plus there is a restroom the Forest Service maintains next to their office, which is pretty good to note for the drive up to, or back from, Yosemite for those with small bladders.
And yes, I did thru-hike the Little Golden Trail – where is my certificate of completion? ;)