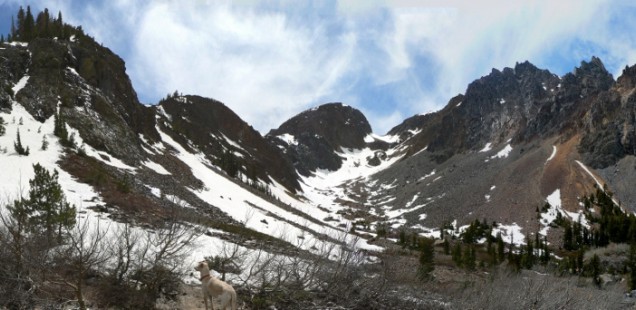 Lundy Canyon
Lundy Canyon Trailhead: Lundy Lake Rd (off of Hwy 395) past the lake & cabins down to dirt road pullouts near an Outhouse.
Distance: We hiked ~1.75 miles before we hit the snowline (Just beyond a dayhike to Mill Creek Falls), making it about 3.5 miles round trip. Trail was fairly hilly and required you to ford past runoff streams and cross some good old fashioned shady log bridge.
Last weekend one of our super hiker friends, Jen, invited us on a trip over to the east side of the Sierra to hike a bit in Lundy Canyon, in the Hoover National Wilderness. Like most hikes off of Highway 395 the mountains are dramatic and beautiful. Also, like many of the hikes we have been taking this spring the snow line was a bit low, resulting in our turn around point corresponding with presence of a snowfield on the trail. Perhaps we will return again in the fall when all the Aspen trees start changing colors or whenever the big horn sheep are visible!
[breadcrumbs track="123048″]