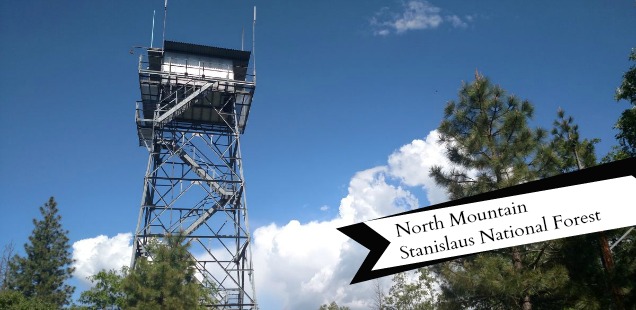 North Mountain, Groveland CA: Little Visited Summit on the Stanislaus
Have you see the videos of Caltrans plowing Tioga Pass this year? My favorite is this aerial view headed up the pass from Lee Vining. It's a little shaky, but gives this peculiar perspective of tiny snowplows slowly heading into this daunting mountain pass.
As of today, June 4th 2017, Tioga Pass is closed. The most recent update I have heard estimated a late June or July opening date. These videos fill the need for an east side fix, without having to drive all the way to Tahoe and down. Or attempt to hike/ski in from some other location (and probably having to cross at least one terrifying snow melt stream).
Whatever, Eastern Sierra. I am going to take this opportunity to explore some trails closer to my home base: Groveland.
Groveland, California is home to Pine Mountain Lake, the wild and scenic Tuolumne River, and the Groveland Ranger District of the Stanislaus National Forest. In the summer it becomes hot and dry, which is good for lake and river things, but less than optimal for hiking. Though, this spring it has been the perfect weather for some local adventures – like this hike up North Mountain.
Hiking North Mountain, Groveland CA – Stanislaus National Forest
Trailhead: From Groveland turn left onto Cherry Lake Rd from Highway 120, just past the Rainbow Pools overpass. Keep left at the Y in the road (towards Cherry Lake, not Hetch Hetchy), quickly descending down into the Tuolumne River canyon. Cross the Tuolumne Bridge, and then proceed until just before the Cherry Creek Bridge. Here, a one lane gravel road spurs off to the right uphill. I parked my 2WD passenger car in the pullout near Cherry Creek and walked up the road, but it is in pretty good shape for anyone who has 4WD. Map
Distance: Almost 10 miles round trip, 3000 ft elevation gain – starting from Cherry Creek Pullout and accounting for all the "Where's the trail?" / "Let's try over here" moments. You can cut off 2+ miles by driving up the road to the trailhead. Elevation Profile
Some previous weekend, while hiking along the Tuolumne towards Preston Falls, I noticed Joes Point and North Mountain looming large overhead. Large, but in an obtainable 'I could probably get to one of those peaks' sort of way. This lead me into a topo map binge, and in my spiral I found that YES, there is (was?) a trail to this ridge line! In fact, the trail leads to the old North Mountain Fire lookout, and theoretically into Yosemite.
Unfortunately, I didn't save that map and I haven't found it since. I knew it existed though. Also, rumor was that Forest Service had done some attempts at maintaining this mystery trail after the Rim Fire. Curtis's Assessment: The lookout was probably burned down, but we could try to summit North Mountain.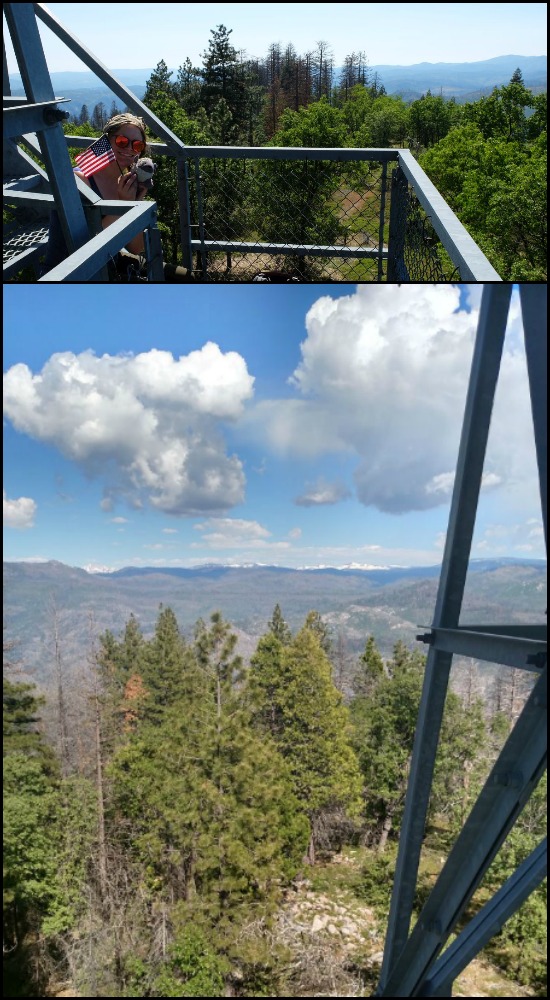 True story, the North Mountain trail exists! We had to weave through Deer Brush, get lost on a few deer trails, hike through some poison oak, and pull off a handful ticks… but we found it. And even more amazing, the fire lookout also is still standing!
The North Mountain trail climbs the ridge between Cherry Creek and the Tuolumne River, with excellent views down both canyons at certain points along the trail. It is strenuous, but at the top vistas of Cherry and Eleanor await. The stairs to the lookout are open up until before the viewing deck.
North Mountain is not a novice hike, but it is a fun one to knock off before the snow melts at higher elevations. More photos below.