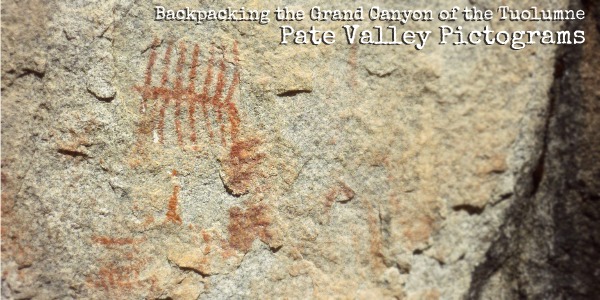 Pate Valley to the Grand Canyon of the Tuolumne – Backpacking the Grand Canyon of the Tuolumne Day 2
Curtis and I were invited to hike the Grand Canyon of the Tuolumne with our friend Christine for her annual birthday backpacking bash. She always invites a big group of friends to do something really cool for her birthday, and considering the Grand Canyon of the Tuolumne was on my "To do" list it was perfect! Fun, friends, & amazing sights!
Navigate to The Grand Canyon of the Tuolumne Backpacking Report page to read about the other 3 days of the trip, or continue on to read about hiking on day 2…
Packing up to start our second day of hiking I made the "weighty" decision of sending Curtis back up to White Wolf with the tent rainfly, in hopes that the current drought would continue its hold, and then packed up per normal to start off further into the Grand Canyon of the Tuolumne. We were going to have a short mileage day, checking out some archeological sites in Pate Valley, swimming, and moseying over our next campsite. Curtis was going to have the same 10-ish mile day, but decided to come with us to check out the archeological site anyhow.
The archeological sites in Pate Valley were arguable one of the best parts of the hike. There hidden on the canyon walls were Native American pictographs (sometimes called petroglyphs, but I am now calling them pictograms after wiki-ing it). Pate Valley may have been a popular trade route for some of the local tribes, especially for the Paiute tribe when Hetch Hetchy was not a reservoir. I read somewhere online that Pate Valley was actually meant to be Paiute Valley, but some explorer/invader spelled it wrong.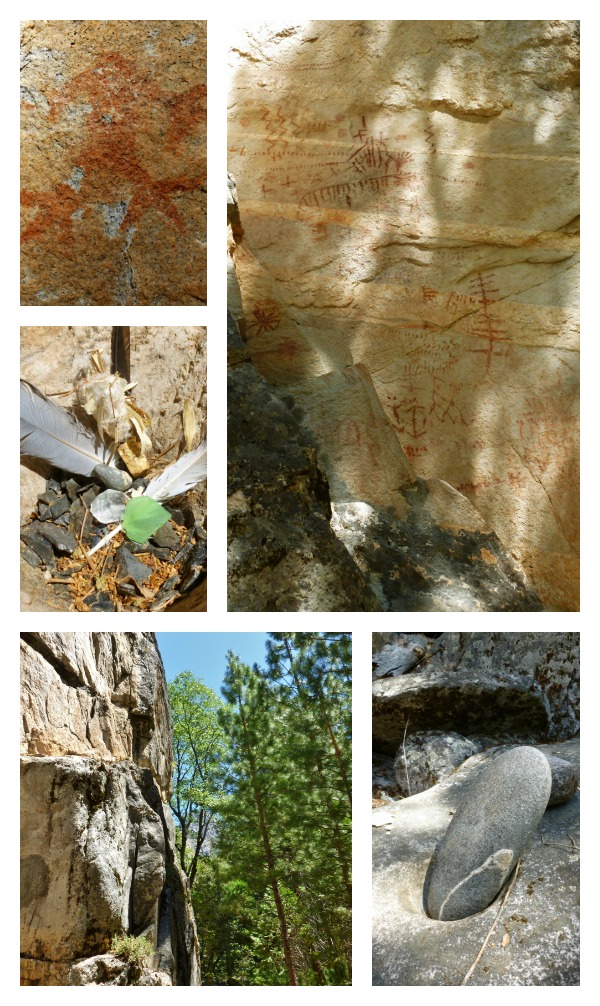 After exploring these for a bit we continued down the hot trail. My fellow hikers warned me of the high number of snakes (more specifically rattlers) present in the Canyon. We did spot one that evening at camp and a few others along the trail that weekend – but without cause for distress, as none of us were bite. But keep aware, and remember those specific snake bite incidents for 'Death in Yosemite
' normally happened to middle aged men with American lagers. Plus, dont for forget the recent snake bite article in backpacker magazine which warned us to never blindly step down from stones!
The hike ended with a steeper climb then was anticipated over the "saddle" that went around the Muir Gorge area. It wasn't too bad, but not being mentally prepared can be a downer sometimes! Spirits (and Moby duck) was lifted again by the beautiful views at the top, and then after climbing back down we found another nice large group camp site near a swimming hole. Goodnight Rattlers!