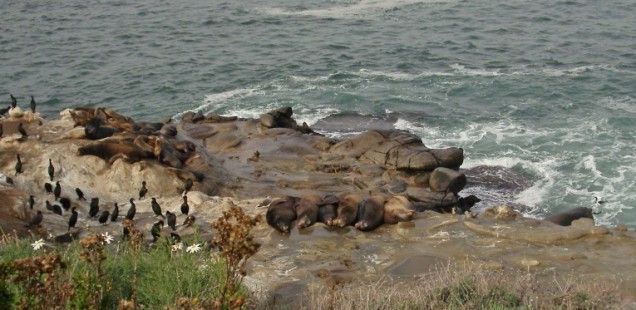 San Diego for the CNPS Conference
The California Native Plant Society (CNPS) Redbud chapter sent me on a scholarship to the CNPS Conference down in San Diego to learn all about different types of native plants and how to use them to help non-profits and anyone working with water quality use these plants in helping to reach their goals… right? Right! In other words it was an awesome, and sometimes overwhelming for an engineer not botanist, learning fest!
Not all work and no play, I did take one day for myself to take the San Diego public transit all the way from the convention center to La Jolla. Unfortunately the museum of modern art was closed, but there were so many cute seals that it was still a fulfilling break from the science of plants. And cool coves, and the Girard Gourmet which had very tasty vegetarian split pea soups and deli sandwiches – along with seal shaped sugar cookies!