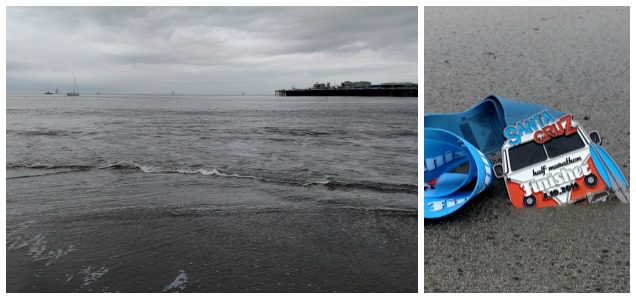 Santa Cruz Half Marathon: New Birthday Tradition?
Guess who just registered to run the Santa Cruz Half Marathon 2017?
This accomplishment is a shout out to all you other procrastinators, because:
It is the last day to register before the prices increase.
If I calculated correctly, the half marathon is exactly 16 weeks out. This means I am just in time to start my favorite half marathon plan. The plan is for "beginners," or people who just don't have time to workout more than an hour most days.
I already booked my AirBnB, so you can't have it.. but that link would give you $35 off some other AirBnB, just not mine!
Santa Cruz Half Marathon
Location: Starts and ends next to the Santa Cruz Beach Boardwalk. I parked in a nearby neighborhood.
Course: From the boardwalk to Wilder Ranch State Park and back again. It is a nice flat course – only 325 ft elevation gained during the whole route.
The Santa Cruz Half Marathon is apparently held on the same weekend for the past two years – and that weekend just so happens to be my birthday weekend. I love the idea of combining a mini vacation with the accomplishment of racing… AND, proving age is just a number, I get to enjoy being passed by many, many people older than me during the race. I can only hope I will become faster someday like the women who seem to dominate all the races!
I have only done 3 half marathons, but of these Santa Cruz might be my favorite. The weather is pleasant (even in the rain last year), the course follows the ocean out to a beautiful state park, and the medal is nice too.
There were two things about this race last year that did trip me up. One was the parking – I think you can pay to park closer, but scoping out a spot nearby and walking might be preferable so you don't have to worry about the road closures. The second is that I thought that the last stretch of the run would be on the sand. It looked that way in the marketing materials, and I was NOT looking forward to running a mile in the sand after the previous 12.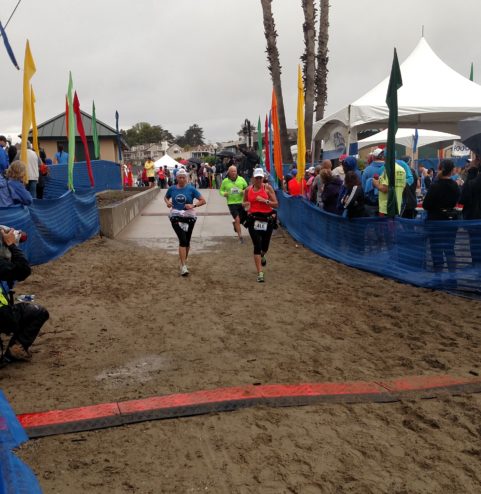 Good news: The race does NOT end in the sand. It is only sandy right at the finish line, cool for photos and for my calves.
Better news: Veggie corn dogs are available on the Boardwalk as a post run snack!