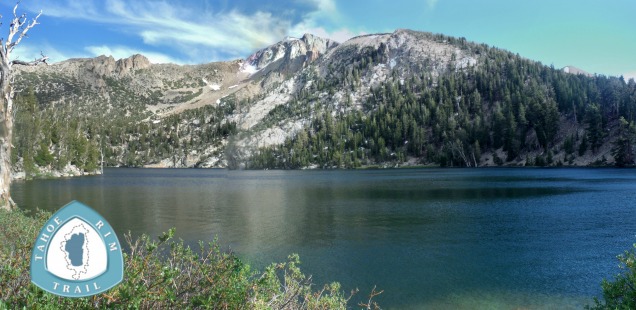 Star Lake, Tahoe Rim Trail Thru-Hike – Day 1
Beginning June 25, 2014 I thru-hiked the Tahoe Rim Trail (TRT), circling Lake Tahoe in 12 days. Accompanied by my friend and fellow blogger, Trails, we bravely took on this 165+ mile loop. I will be blogging a day-by-day rundown of each day's hike, night's campsite, and my contemplations while beating down miles. Check out my complete trip report for the TRT here – This is day 1.
Starting a 12 thru-hike of the Tahoe Rim Trail is a daunting. All the planning is done, permits and resupply ready, which leaves you with little think about… except about the 165+ miles of trail ahead. This first day of hiking I felt desperately stuck inside my head. At one point I thought to myself, point blank: "If you are feeling this crappy just 7 miles in, how will you feel a fifty or hundred or a hundred and fifty miles from now?"
Which is a really ridiculous thought, I mean I have done 50 mile backpacking trips and it was fine. Plus it would be one long 165 miles if I thought that the whole time.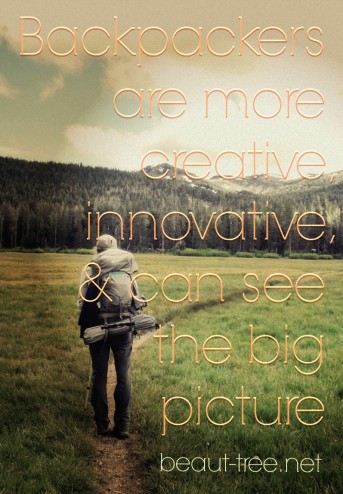 I often read articles online about how hiking, specifically backpacking, is supposed to make brains function better. Supposedly I will be more innovative by "feeling" connected to nature.  Does that mean by simply reading my blog you are increasing your creativity? I don't know, but let's say so!
One of my favorite Backpacker Magazine articles was about the psychology of hiking. It gives the magic number of three days for a person to get out of their head and receive the full benefits of the trail. Obviously getting outside at all will reap rewards, but in terms of leaving those nagging thoughts behind I can believe that 3 day number. Looking back on the whole trip it was day one i found the most mentally challenging. Luckily I had beautiful Star Lake to refresh my tired un-acclimated body and mind at the end of that day.
TRT Kingsbury North  Trailhead to Star Lake
Mileage: 14.7 miles. 200 ft decent to highway 207 (Kingsbury Grade) then a 2000 ft climb over Monument Pass and up to Star Lake.
Water Sources: Water wise, we were stocked from the morning, but the best (only?) source we found before Star lake was Dagget Creek just south of the Highway.
We started with 4 people (Trails, her two friends from Nevada, and myself) and a pack of 3 dogs from the Kinsbury North Trailhead at 9am on Wed June 25th. Not a super early start, but it was not bad. The trail here is mountain bike friendly, and we ran into at least a dozen or so bikers enjoying the trail in the Heavenly Resort area on the weekday.
Day 1's  Tahoe vista appeared quickly after we got on the TRT, the section of trail from Kingsbury North into the Highway paralleling the lake. After crossing the highway the TRT then enters the Heavenly Ski Resort, and you get some odd (less than beautiful) views of chairlifts and swaths of treeless slopes. Luckily the (moderately grueling) climb up and over Monument Pass offered some interesting views of the Carson Valley to distract me.
Star Lake itself is a beautiful lake nestled beneath a couple of mountains, and has a good deal of space to accommodate backpackers. We shared it with a couple other people, also thru-hiking, but it would make a great destination for a short weekend trip. Maybe Start for Kingsbury South Trailhead to chop off some distance, and prepare for arctic temperature swimming if that is what you are into.
More photos in the gallery below & continue on to day 2, or find links to all my TRT blog posts in my Tahoe Rim Trail Trip Report.