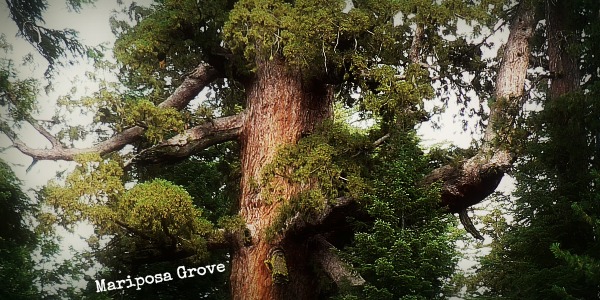 Mariposa Grove – Without an overpriced Tram Ticket!
The last time I went south of Glacier Point Road in the Park was when I visited my very first time with my parents in high school (2005? Maybe?). It just so happens that I would only visit it again when my parents were visiting me in California this fall! Along for the ride as well were Curtis and his mom who was also visiting a– neither of which had been to the Mariposa Grove before.
The drive from Groveland is about as sinuous and long as Curtis and I had imagined, part of the reason we never found the opportunity to drive down there (we do have two other Sequoia Groves, the Merced and Tuolumne, much closer although their trees are dwarfed by those in the Mariposa Grove). We took one quick stopover at Tunnel View on the way down, my favorite valley vista point (along with inspiration point above it).
Mariposa Grove Day Hike
Grizzly Giant Trailhead: Mariposa Grove Rd/Parking lot off of Hwy 41. Might be necessary to take a shuttle in peak times of year.
Distance: ~ 2 miles round trip to Grizzly Giant & Tunnel Tree. The trail is moderately sloped on the hike out.
The trek down to the trees of course proved worth the drive though, I had forgotten how impressively large these Giant Sequoias were. We opted to go for a hike up to the California Tunnel Tree – passing the Grizzly Giant, Bachelor and three Graces, and the Giant Monarch – instead of taking a $26 *excessively expensive* tram ride ! All for the better, we probably needed to stretch our legs before getting back into the car.
It was a cooler day, cloudy and looking like fall was finally starting to begin. The clouds worked in our favor so we could crane our gaze up to the tops of the trees without the blinding brightness that I typically associate with summer in Yosemite. I think Curtis and I should return again, before the next time my parents make it out to California, and hike further into the grove – perhaps with snowshoes?! I will be a little lonely without my Mom and Dad though ;)