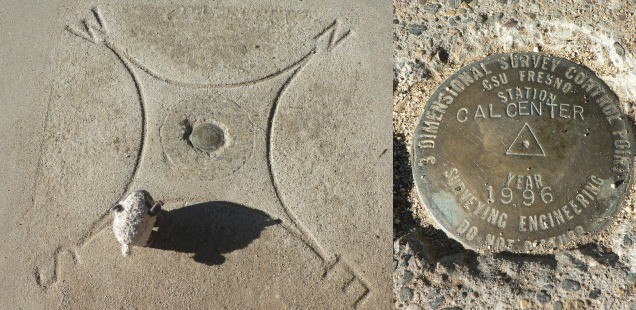 The Exact Center of California & The Redinger Campground: about what you would expect
Trip planning requires pooling your resources and hoping for the best sometimes. Especially when visiting a less popular location (Redinger Lake) at a less than popular time of year (Winter). In this case, the trip down to road bike the Million Dollar Rd was supplemented by a random search of Roadside America (a favorite for offbeat attractions) and the always (not so) informative Forest Service website.
One main objective (Road biking to Stevenson Falls), with a campground & side trip? Sounds like a weekend! Right?
The Exact Center of California
Directions: From North Fork, head down Rd 225 (there are signs pointing to Redinger Lake). This narrow road will lead you past several private residences and eventually into the Redinger Lake Recreation Area. The monument is just past the Forest Service sign for the recreation area on the left. Map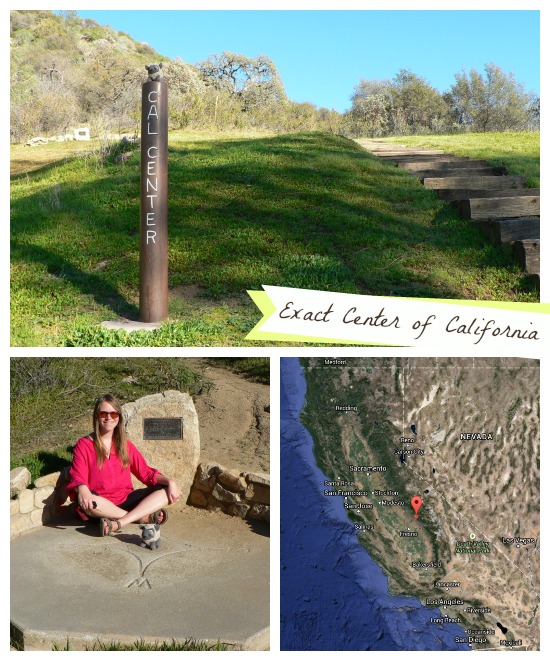 California isn't the easiest state to determine the exact center of (it's not square), but I am willing to believe the surveyors gave it solid look over – weighting and counterbalancing hanging land masses – before lovingly placing this monument here. And other than cold hard coordinates, why would they place this landmark down here instead of closer to North Fork? Close enough for me!
Just up a short flight of stairs from the parking pullout is the quaintest little survey monument. It looks more like something that would have been put together in the 1970s than in 1994. Apparently surveyors are not swayed by the current  vinyl interpretive sign movement – rockwork and metal signage it is!
Redinger Campground, Sierra National Forest
Directions: Pass the Center of California Monument and continue down Rd 225 forks with Rd 235. Turn right at the fork and weave down to Redinger Lake Dam. Map
Here is the thing about Redinger Lake Campground: It's a parking lot.
I mean, someone (the Forest Service) tried to plant some trees in the parking lot for shade and there is a vault toilet. But unless you are sleeping in your truck, I am afraid someone might park on your tent in the middle of the night. Plus a tent would stick out like a sore thumb here. I would be all about Redinger Campground if I slept in my car, but by tent it seems risky.
At least it is free?
After looking at the dam and continuing down the road to make sure we didn't miss the real campsite (nope), Curtis and I ended up turning around and camping for the weekend up at the one Bass Lake Forest Service campground open in winter – Lupine Campground. At $31.08 for a night Lupine was much more expensive, but we did get to have a nice fire and were not keenly afraid of a pickup truck running us over in the middle of the night. Really though, $31.08?  That is probably the stupidest fee I have ever paid for a campsite, like someone couldn't have just swallowed that 8 cents… but whatever – Million Dollar Road and Stevenson Falls was worth the $31.08!