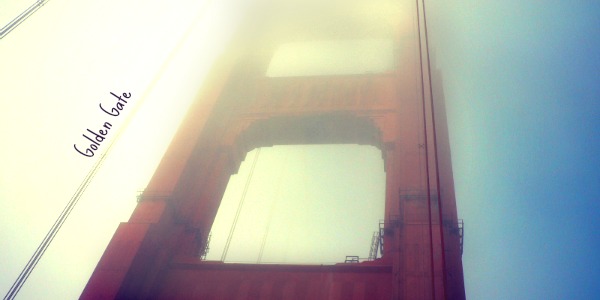 The Kvamme Brothers and Pescadero State Beach, Butano State Park, & Golden Gate Bridge
Sometimes when we fly into the San Francisco Airport we use it as an excuse to visit the city and/or the coast for the day before or after our trip. With Curtis's brother, John, flying into SFO to visit us we thought that this too would be a good time to tour him around. Or "tour" as well as two people who live in Groveland can "tour" around San Francisco pretending as if we know what we are doing. On the agenda: An beach stop, camping at Butano State Park, and visiting the Golden Gate Bridge.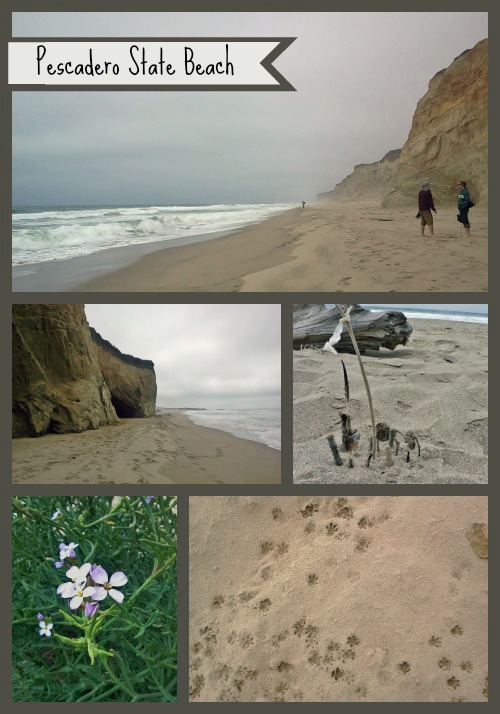 After picking John up at the airport and stopping for a bit to eat at The Half Moon Bay Brewing Company we wandered around the cloudy and very windy Pescadero State Beach. The beach was chilly, not being that vision of sunny California, but still fun – we were buzzed by a cool little yellow plane – but I was worried about the cloudy sky. I ushered the boys inland and away from the clouds to the state park to ensure we would get in.
Butano State Park, according to their website, is one of the least visited of the California State Parks – We had ran past the Butano last spring during the Artichoke Half Marathon and I was excited to actually go in and see the Redwoods. Turns out the camping that weekend was hard to come by anywhere I was on the Central Coast- and luckily I was able to reserve the very last available spot in park two days before online. After setting up camp, and with no rain in sight, we went for a short hike on the Six Bridges trail – running across one banana slug and many redwood groves.
The next morning we  set off visit the (Foggy!) City. It was probably the most stereotypical trip to the city we have had thus far, we: 1) Accidentally ran across the Folsom Street Fair, which is apparently an event during "Leather Pride Week," if you know what I mean ;) – 2) Finally visited the Golden Gate Bridge! – and 3) ate like royalty at Orgasmica Pizza & Brewing. Not too shabby for our novice tour guiding!