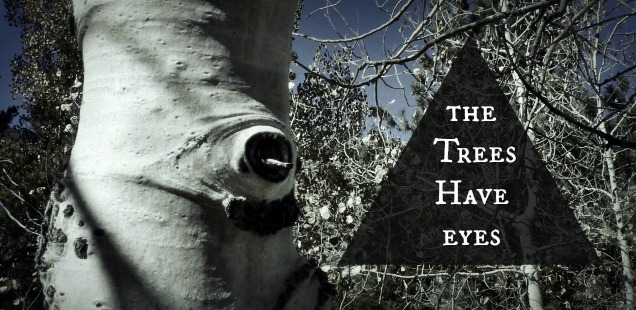 The Trees Have Eyes – a (Spooky?) hike to Parker Lake, Ansel Adams Wilderness
I think most people have thought of the woods as a "Scary" place at least once in their life. Im not talking about real scary here either, like hypothermia or altitude sickness, but the irrational sort of scary. For example as a little kid my brothers pretty much convinced me that axe murders and Freddy Krueger hid in the woods surrounding our home. Also, I think around the same time I was pretty certain that some trees might have thoughts, and feelings, and maybe arms.
Halloween is only one week away, so I thought it would be as good of a time as any to talk about the woods being scary. Obviously stories like those my brothers told me had their place… both for my brothers' teasing enjoyment and to gently persuade me away from running too far off into the woods –  which I imagine made their job as a babysitters much easier. Still, some adults find the woods abnormally creepy.
While hiking to Parker Lake a couple weeks ago our group split up. I found myself alone standing in a bare aspen grove, small leaves crunching under my sandals on this warm October day. The trees, the aspens with their eyes, were watching me as I stomped all over their former leaves. And these eyes were not just part of my overactive imagination.
Aspens form "eyes" when their lower branches fall off. As I understand it when the tree grows the taller branches shade the lower ones, which then fall off. The eyes are simply remnants of these old branches… UNLESS if you believe in the Eye of Providence, because in that case these eyes surely mean that you can't escape the all-seeing-eye even while in the woods anymore.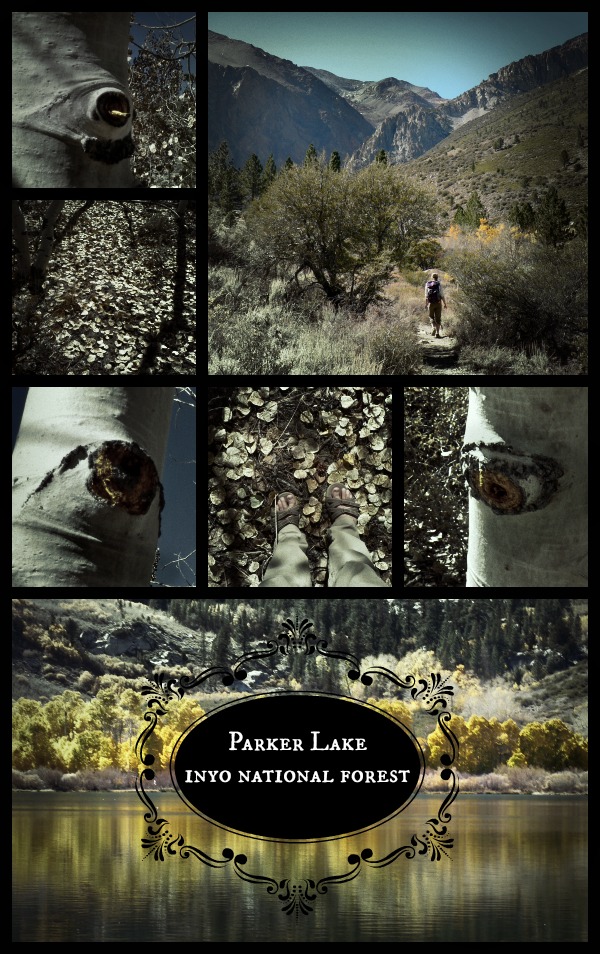 Hiking Parker Lake, Ansel Adams Wilderness & Inyo National Forest
Trailhead: Turn onto June Lake Loop/Hwy 158 South from Hwy 395 (5 miles south of Lee Vining), after traveling 1.5 miles turn right onto Parker Lake Road and follow the signs backs to the trailhead parking. Parker Lake Road is gravel and requires a little bit of gentle driving, but the Focus was able to make it. Map
Distance: 4.5 miles to the lake and back. The trail climbs uphill at first, then levels out into a great hike.
Since I hiked this one with Trails for her birthday, and she has already posted a nice write-up about it, I suggest you check out her blog for more information on the colors, crowds, and fishing. More photos in the gallery below.