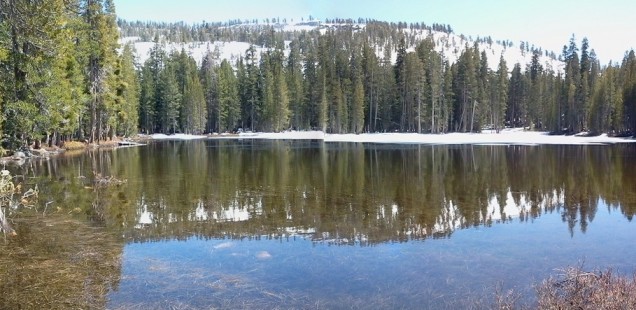 Tioga Road Biking
Did you know that it a not-so-secret time honored road biking tradition to travel over mountain passes after the snow melts but as the road remains closed? I didn't, until we heard about being able to cycle Tioga Pass in the park!
I cant tell you the last time Curtis and I REALLY road our bikes, other than going into town, so this was quite the change – and physical feat. The original plan was to do an overnight trip to get out to Tenaya Lake over the course of two days (~60 miles out and back). The original plan though was killed after learning since the road is not open yet, the campgrounds are not open, thus requiring anyone who want to camp to get a wilderness permit and hike about 2 miles off the road… and we didn't really want to bike with our backpacks and sleeping bags! Maybe next time?
Instead  we traveled ~35 miles, and many vertical feet, to our destination at Yosemite Creek. We saw the South Fork of the Tuolumne River Falls that Tioga crosses over, stopped at the mini lake that names Siesta Lake (appropriately named on Cinco de Mayo), and met a sociable Marmot.  All  while not glaring at the back of a rent-an-RV! ?! I included our route in the map below the photo gallery.
[breadcrumbs track="122347″]