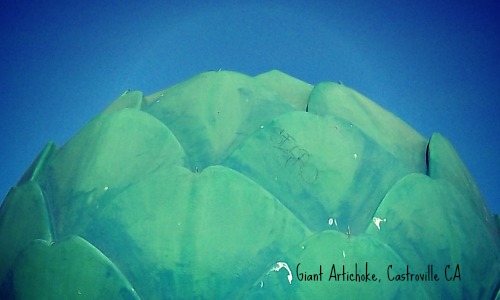 Traveling to the Coast – Monterey and Artichokes
My parents had a nice long visit here in California, 10 whole days, and as lovely as Yosemite and the mountains are it isn't quite the whole West Coast experience if you don't get out to the coast! So we planned to get out to visit Big Sur, stay in Monterey, and hit up a few tourist attractions along the way… including this Giant Artichoke in Castroville! Next time I find myself in Monterey I need to save room to try one of the deep fried artichokes that the attached restaurant advertises.
It was a long drive from Groveland, so after we checked into our hotel we wanted some immediate gratification and views of the bay. We ended up at the Coast Guard Pier, apparently one of the local fishing/diving hot spots. And, although we did not know it until we walked the length of the pier, a super awesome spot to find sea lions and shore birds!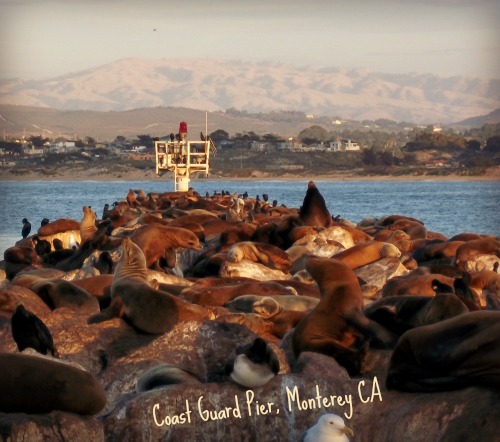 We ended the evening by traveling up Cannery Row then into Pacific Grove to catch some more dusk views, and eating a little Mexican restaurant in Cannery Row that Curtis and I had almost gone to last time we were in Monterey. After briefly getting turned arround in the moderately confusing array of one way streets it was time to rest up for our bigger and even more adventurous day going to Big Sur tomorrow.