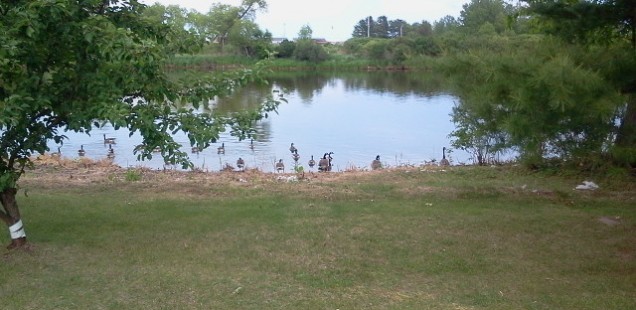 Visiting Lake Huron, the Au Sable River, & Oscoda Michigan
The shores of Lake Huron along Oscoda, Michigan is one of my favorite places. Growing up I was lucky enough to visit almost monthly with my parents. My favorite things about Oscoda as a child?: Swimming in the cold waters, relaxing on the sandy beaches, eating innumerable amounts of banana splits and barbecue, pretending to help my parents canoe down the Au Sable River, and in general tracking sand absolutely everywhere I went.
Now living in California I do not get to visit as often, but with my Granny living in a town nearby I try to find time for a short visit every time I am home in Michigan. This weekend I was able to get up there with my aunt and mother to enjoy the Oscoda beach, Ausable River veiws, Michigan poppies (more peach then the orange California Poppies, which makes MI so very in trend this season), and the quaint small town road construction. ;) So, it is perhaps an off summer for the town since the main drag is ripped up, the main beach has a pier(?!) being installed, but still wonderfully serene towards the Au Sable outlet or 3 mile beach. And if you are into Paul Bunyan as a construction worker, then be prepared for a treat.