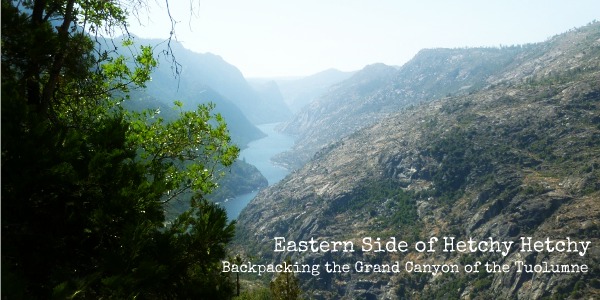 White Wolf to Pate Valley – Backpacking the Grand Canyon of the Tuolumne Day 1
Curtis and I were invited to hike the Grand Canyon of the Tuolumne with our friend Christine for her annual birthday backpacking bash. She always invites a big group of friends to do something really cool for her birthday, and considering the Grand Canyon of the Tuolumne was on my "To do" list it was perfect! Fun, friends, & amazing sights!
Navigate to The Grand Canyon of the Tuolumne Backpacking Report page to read about the other 3 days of the trip, or continue on to read about hiking on day 1…
Day one started by meeting Christine and the gang (9 total: Christine, Scott, Torie, Forest, Carmen, Lia, Lindsey, Curtis, and myself) at White Wolf to engage in the competitive sport of trying to obtain a legal parking spot. Seriously Yosemite, would it kill you to throw in an extra spot? All parking issues were eventually solved and thus we headed out at 1ish (or it 2ish?) down the trail.
I am not sure what lies in store for the hiker that chooses to hike down the service road from White Wolf instead of the official trail, other than perhaps a shorter hike. I can say that our trail featured many different kinds of wildflowers and an abnormally large amount of bear poop… although, no actual bear was seen.
After the brief flat portion of the trail (which seemed a little sketchy near the end, drifting in multiple directions, but still obvious if you did not think too hard) we started our steep decent down to the Tuolumne. While many (most?) hikers go the opposite way through the Grand Canyon of the Tuolumne, from Tuolumne Meadows to White Wolf, we did it the opposite way – straining our knees on only the first day and then taking a more gradual hike up the canyon for the rest of the trip.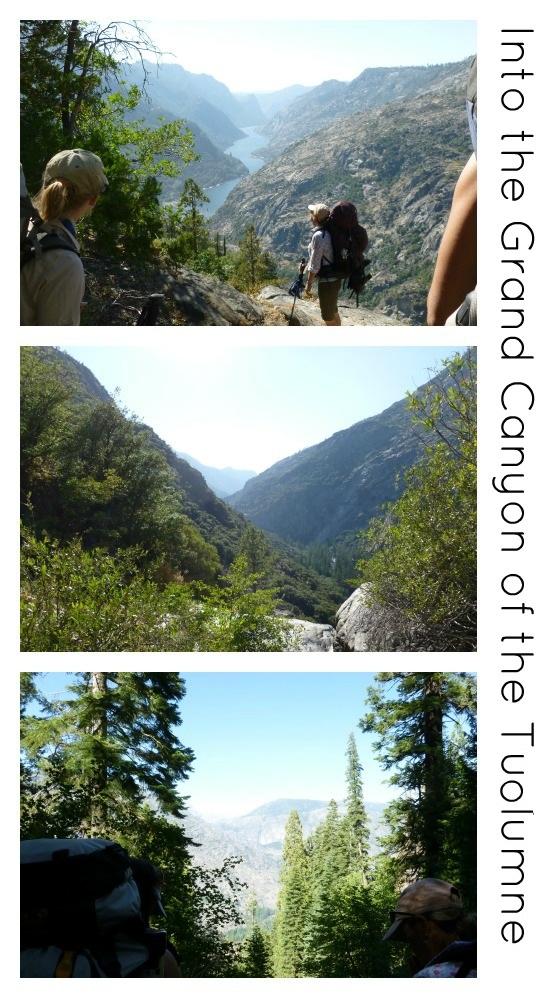 Unfortunately though, Curtis had to cut the trip short and would be hiking only two days. This meant that Curtis would get the privilege of hiking both up and down this steep potion … at least there was some nice Hetch Hetchy views? Poor guy. He has since advised me that if he was to hike up that stretch again he would prefer to stop and camp near one of the few rivers on the trail. A single tent could probably find a spot, which would break up the balmy July trip uphill.
Still together for the first night though, we continued down the trail into the Pate Valley area. We found a nice large camping spot across from the river. I was impressed at our luck at finding a spot for our large group, but clearly since the Grand Canyon of the Tuolumne is such a popular trail this would end up not ever really being a problem.
The evening consisted up a couple bear sightings, swimming, fishing, and a happy birthday burrito night. Perfection!