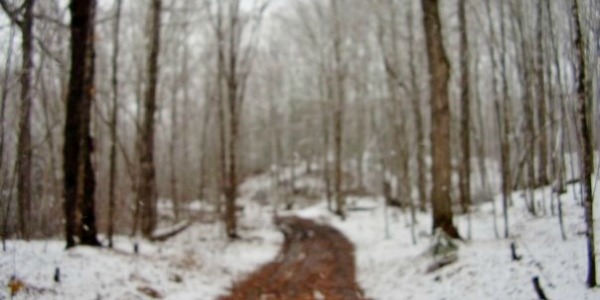 Winter Camping Tips from Michigan's Most Remote State Park – Craig Lake
I got off the phone a little while ago with my friend Jacquie – one friend from the group of  Michigan Tech friends I do a yearly summer trip with – discussing possible plans & how I could maybe merge running a marathon into a grand summer trip? I am excited and hopeful that everything may yet fall into place, but then again if it doesn't it wouldn't be our first time at the unexpected adventure rodeo. This #ThrowbackThursday blog is dedicated to one such adventure with the same group of six – Jacquie, Dan, Kate, Kris, Curtis, and myself – in Craig Lake State Park.
Craiglake State Park
Craig Lake State Park is billed as Michgan's "Most Remote State Park" due to a combination of 4WD required roads and wildlife sightings… Like Bears, Moose, and Beaver!
Moose family spotted near Craig Lake State Park pic.twitter.com/jLBiXXYF

— Craig Lake State Pk (@CraigLakeStPk) October 2, 2012
We opted to plan our trip there because it was both fairly close where we lived in Houghton and offered a good number of trails (map here). Actually I think a long forgotten plan was to backpack, but as things turned out it was good to be close to the cars.
As when planning any trip in the UP with a bunch of college students there are other things to consider than the amazing trails and possibility of a moose. For this instance we had to contend with:
Interference from silly responsibilities – like a regional Kiwanis event that I "needed" to attend in the Milwaukee area because I was a Circle K president; and…
THE WINTER, YOU IDIOTS.
Needless to say I found a work around to number 1, which maybe resulted in me missing the most enjoyable parts of the trip, and there is no getting around number 2.
Tips for Unexpected Winter Camping
Arriving late in the evening from Milwaukee I was found my friends camped out in a wet, windy, and then snowy situation. Albeit expected in early November, the weather (*which had seemed stupidly nice in the U.P. for weeks prior) had turned on us. Perhaps we had simply over estimated our fortitude as Yooper transplants, and to put us in our place old man winter had sent down a one cold lesson. Here are a few tips learned from this trip and other that can help you get through an unexpected winter night
Pick a Tent location wisely. As it turned out Curtis had set up out tent in spot for the night that was encapsulated by young trees – which helped block the wind, but had little danger of collecting and dropping large amounts of snow on us – or falling period. The others were in a more exposed site and suffered because of it. Worth noting though, if there is a possibility of ice buildup you should always avoid being under any tree!
Layer above, Layers below, Layers! Hopefully everyone has emergency blankets in their cars, right? Well put those suckers to use, as well as any clothing, etc… And don't underestimate the importance of putting a solid layer (and if possible a waterproof tarp/plastic layer) between you and the cold, cold ground!
Prepare Hot Water Bottles. Don't let all that heat from your fire go to waste, transfer it to water and put it in a nalgene/water bottle. I know it seems simple and obvious, but the cold messes with your memory.
Make the Car Your Home. If your tent is not working to keep out the water, wind, or general winter then it might be time to backtrack and call the car home for the night. At least most car will keep you dry, which is one very important step in avoiding hypothermia.
In retrospect, I think this might have been the trip that turned all of us into the sort of people who don't mind paying for and carrying around excessively cold weather rated sleeping bags. You live & you learn? I would love to go back to Craig Lake someday, maybe to see a moose and try again, perhaps not in November though. More (fuzzy) photos in the gallery below: