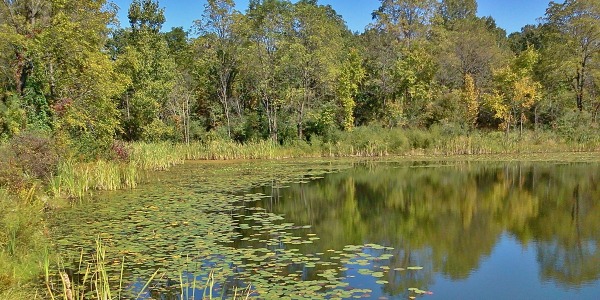 Fall in Seven Lake State Park, MI
In September, when I was visiting Michigan, my mom and I when on hike in Seven Lake State Park. I had not heard of this state park near the city of Holly before, but my mom had been seeing the Michigan State parks information sign from the highway driving back and forth from Oscoda many times. She, of course, knew I would be down to go on a nice little fall picnic and hike in the rolling hills between the lakes.
Hiking Seven Lake State Park, Michigan
Trailhead: We took Highway 23 to the Silver Lake Rd exit, turned East off the highway and continued past the town of Fenton to Fish Lake Rd and the park entrance. Once inside of the park we continued straight until we saw the first parking/picnic area. map
Distance: Our hike from Big Seven Lake to Dickinson Lake was 1.75 miles roundtrip – but there is an abundance of little loops to take to make your hike shorter or longer.
Our hike started off of a picnic area next to the "Seven Lake" in which the state park is named after. As my mom was telling me about this park I thought she was talking about a "Seven Lakes" State Park – but no it is in fact a singular Seven Lake. My mom explained to me that the lake used to be seven separate lakes prior dam construction, but now is referred to as Seven Lake.
The trails lead to, from and around Seven lake and the other the multiple lakes that were not swallowed Seven Lake after the dam was built. It is a nicely organized system trail, with permanent maps at each intersection. The signposts additionally carry arrows pointing you towards the numbered adjacent trail intersection, making it possible to navigate the park without even knowing any cardinal directions. Perhaps it would be a good place to start teaching kids how to use maps?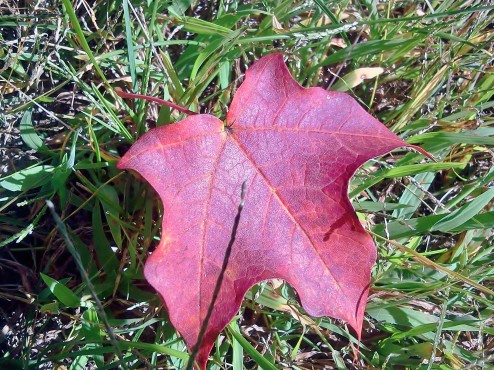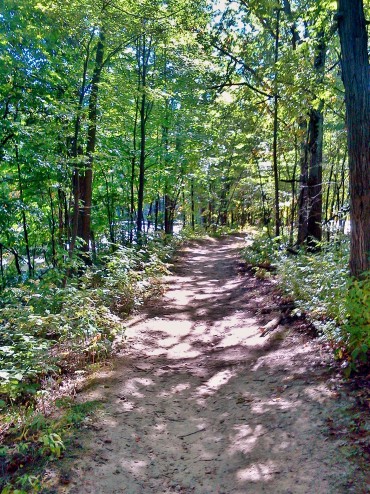 Playing favorites for a minute, fall time in Michigan is the best. California has some beautiful scenery, but a proper fall hike has the rustle of leaves falling and the fiery hues drifting down to the earth.
The reason why I planned this trip back to Michigan was to attend my friends', Amanda and Kevin, fall wedding. During this hike, as well as at their beautiful ceremony and reception site, it is obvious why more weddings in Michigan are planned during the fall. In Michigan fall is not just the beginning of cold weather but a beautiful season, something I was glad to enjoy if only for a brief visit. It is no wonder Michiganders feel so passionate about their pumpkin spice lattes!