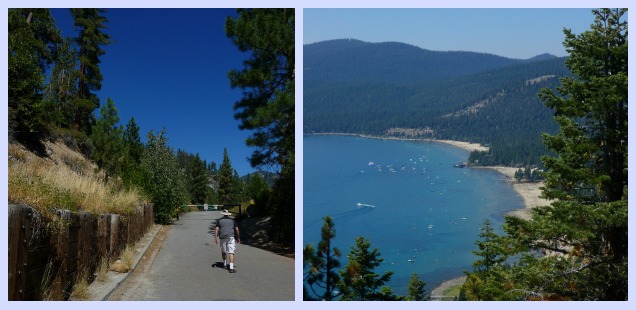 Tahoe Stateline Point: Worthy Views just outside the Casino
This September my parents made the long flight over to visit California- and to visit me too! They managed an epic rental road car road trip to Point Reyes, San Francisco, the always exciting Sonora and Groveland, and Lake Tahoe. I met them in Sonora, after their time in the North Bay, to drive over the beautiful and windy Sonora Pass to Lake Tahoe. This was their first visit to Tahoe, and I was excited to visit again for a short family vacation – albeit over the busy labor day weekend.
One of my favorite campsites on the Tahoe Rim Trail had an amazing sunset vista in Mount Rose Wilderness. Stateline Point offers a short day hike to a similar vista. Plus it wasn't too busy – and we could hit up the Nevada casinos afterwards, which never happened on the TRT for some reason ?!?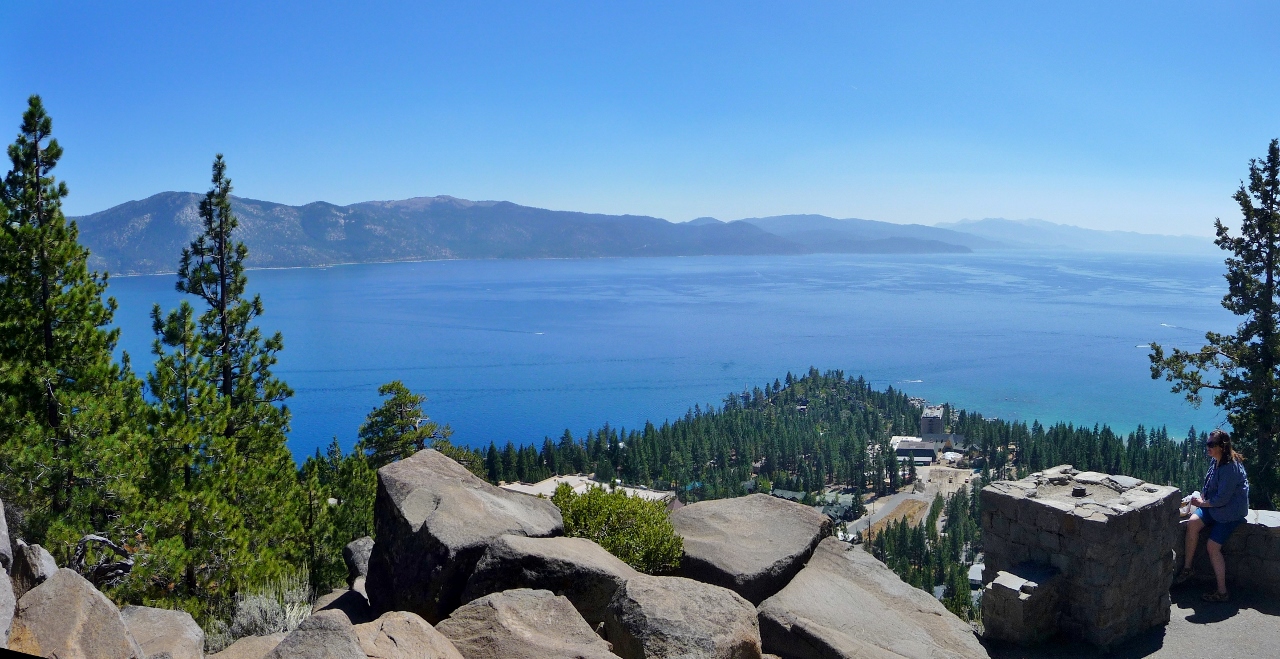 Stateline Point, Crystal Bay Tahoe
Distance: ~ 2.5 Miles total, 400 ft gain during the first half of the trip.
Trialhead: From Crystal Bay turn up Resivoir Road just past the Biltmore Casino's parking lot, turn right onto Lakeview Ave. Park on the shoulder near a gated road. That road is the trail, btw. Map
The hike to Stateline Point leads to the site of an old fire lookout (now torn down), and because of the nature of fire lookout locations is a good little climb with very rewarding vistas. Maybe I should have been nicer to my dad's knees and picked a hike that wasn't one big hill – but at least it was short?
A paved loop is located at the top of the lookout road, leading to a number of nice views and benches. Alternatively at the top of the road is more info about the old fire lookout and a restroom. (If you have to choose: take the trail)
Big Blue Tahoe always looks a little surreal in panoramic vistas I take, and this trip to Stateline Point was no different. Although I haven't seen the pictures from my Dad's fancy camera yet. Maybe someday it will look more like a lake and less like an oil painting… To be determined. More photos below: