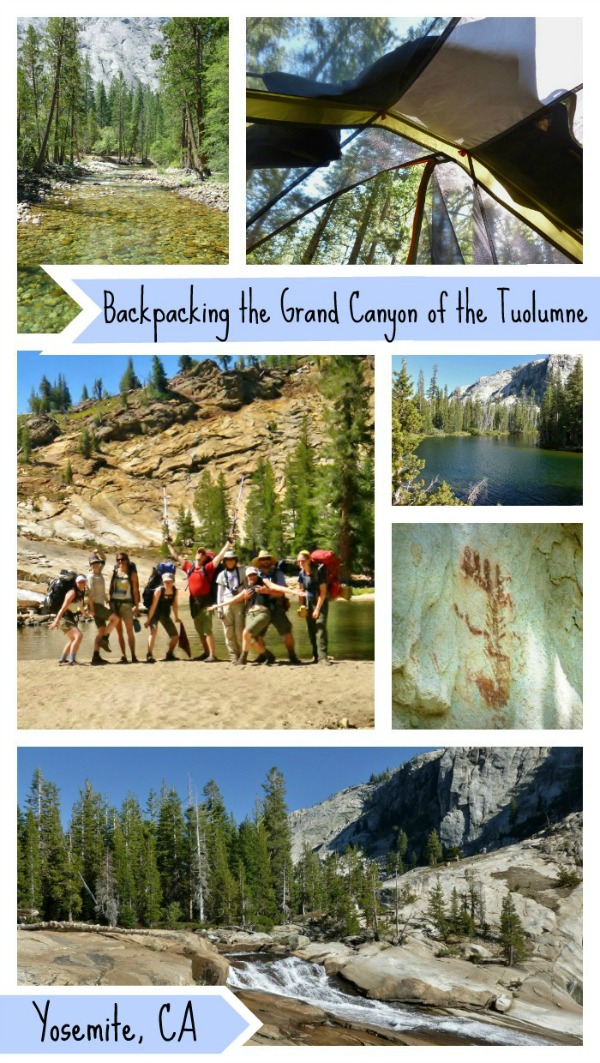 Invited by our friend Christine to attend her annual "Birthday Backpacking Bash" I hiked the Grand Canyon of the Tuolumne for 4 days and 3 nights with a group of 9 amazing people. We hiked from White Wolf to Tuolumne meadows, exiting at Pothole Dome. Overall the trip ended up being around 28 miles in length – estimated using both the Yosemite NE and NW National Geographic Maps
, which are both necessary to cover the length of this trail.
This trip had been on my "to do" list of backpacking in the park ever since our first year we moved here, hearing the snazzy name (how could you not want to go see a "Grand Canyon?") and because my internship supervisor at the City of Merced had such glowing reviews after backpacking it with his sons. It was a wonderful trip, as the canyon offered some much needed time to bond with Tuolumne river (which can usually only be accessed by white water rafters and kayaker down near Groveland) and many beautiful waterfall views. The trail was fairly busy – perhaps because we were going against the flow of traffic, often backpackers choose to head down the canyon from Tuolumne Meadows to White Wolf – although we could go for many hours at a time without seeing anyone.
Check out the individual blog posts detailing each day's hike, sights, swimingholes, and camping spots: