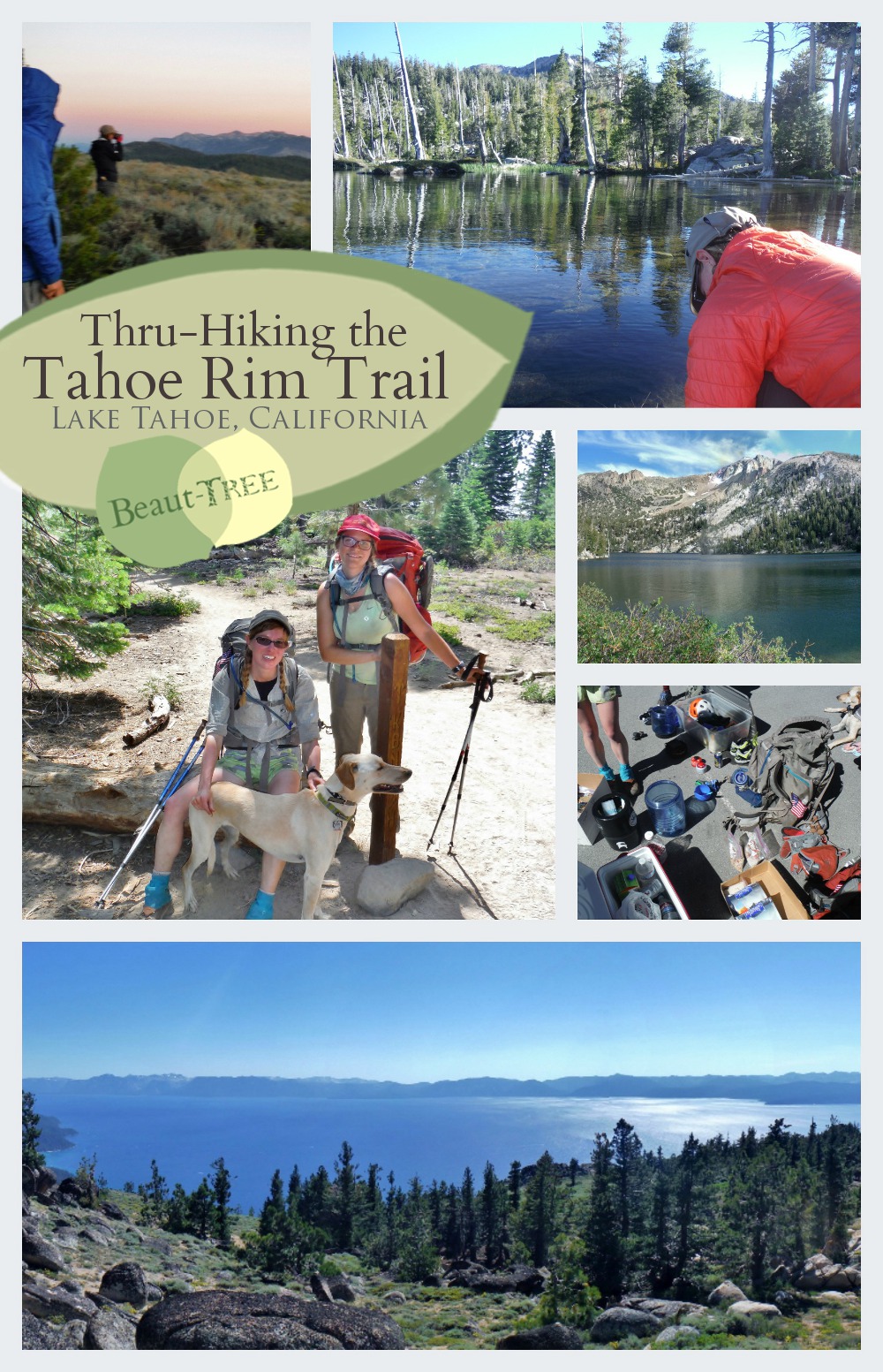 My backpacking friend (and fellow blogger) Trails had read enough thru-hiking memoirs and decided it time to do it herself. She invited me to join her and her dog, Aspen, on a 12 day 172 mile journey around the Tahoe Rim Trail. The 3 of us completed the full loop, joined by a few friends along different sections of the trail for a few days of backpacking or mountain biking fun. Starting at Kingsbury North Trailhead we took the clockwise loop around Lake Tahoe, the whole 165 miles plus some – mileage found using the Tahoe Rim Trail: Pocket Atlas by Erik the Black, which we also used as our primary map while hiking the trail (learn more about resources for the TRT over on Trail's blog).
Truthfully? I have only read one thru-hiking memoir at this point – Cheryl Strayed's Wild, although I have Bill Bryson's all queued up on my shelf – meaning I had never felt a similar heady ambition to make thru-hiking part of my backpacking repertoire. But since Trails had mentioned it, and the TRT is a thru-hike that one can do in 2 weeks (without abandoning my pets/life forever), I thought why not? I have only spent 1 night previously backpacking in the Lake Tahoe area, so this would be fun way to really get to know this iconic piece of California. Plus getting though this hike would be an awesome accomplishment.
The 165 miles of the TRT has variable levels of crowdedness from many different users – PCT thru-hikers, mountain bikers, day hiking corgis, wilderness backpackers… you get the point. Learn more about the different section of the trail, our evening campsites, daily mileage, available water sources along the way, amazing vistas, and gain some of my insight from 'becoming a thru-hiker' by reading each day's blog post & trip report. Or, just look for a section of the trail to check out close to you, likely a part of it is nearby!